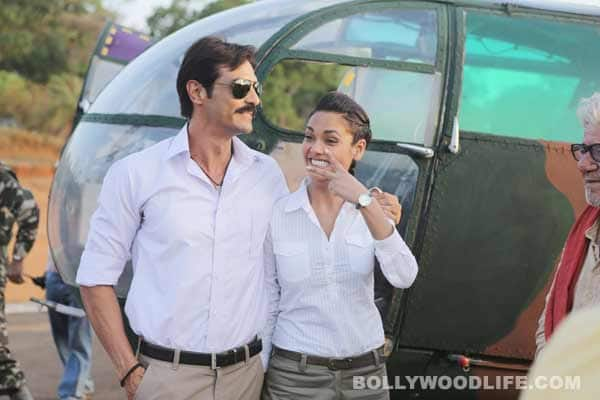 The Jannat 2 babe is not happy that a major portion of her cop act was edited out and neither is onscreen husband Arjun Rampal, while newbie Anjali Patil is getting rave reviews for her stellar performance
Prakash Jha's political thriller, Chakravyuh may have been well-intentioned, but it didn't impress us much. And now we hear that even actors Arjun Rampal and Esha Gupta are unhappy with the final cut. Rampal has reportedly been feeling bad that his intense lovemaking scene with Esha was reduced to just a lip lock. Though Esha was given equal footing in Chakravyuh's publicity material, she was barely there in the film. It turned out that newbie Anjali Patil stole the thunder and has been receiving rave reviews.
Esha apparently wants her name to be mentioned in the film's credits as a 'cameo', and perhaps she is right in her demand. But we don't think that the veteran director will bother to change the way things are now. Jha has already moved on to his next project, the Amitabh Bachchan-Kareena Kapoor starrer Satyagraha.
Whatever the box office fate of Chakravyuh, we must say that Bollywood has a brand new version of Seema Biswas in Anjali. We hope her talent doesn't go unnoticed!
ALSO READ: CHAKRAVYUH movie review: Arjun Rampal tries too hard, Abhay Deol doesn't try hard enough