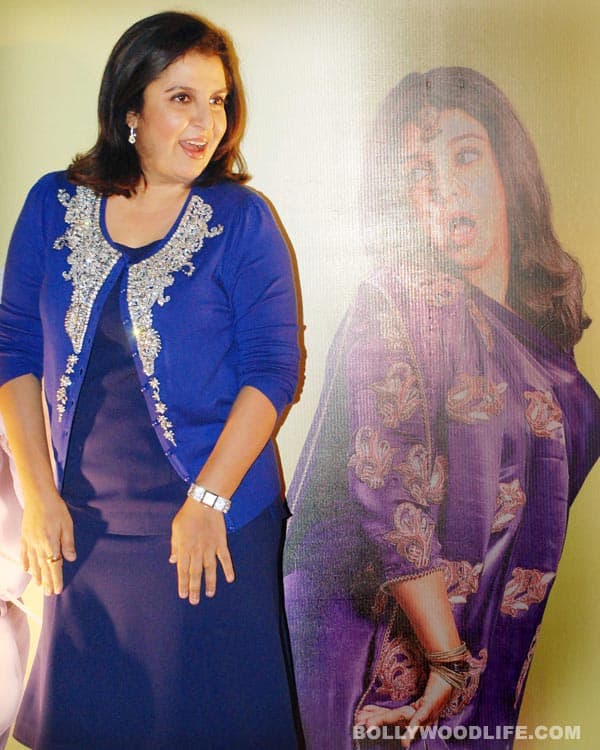 The choreographer-turned-filmmaker-turned-actor actually put in loads of effort for her acting debut as Shirin Fugawala in Sanjay Leela Bhansali's Shirin Farhad Ki Nikal Padi. And looks like the actor in Farah is here to stay
Farah Khan fussed and fretted over her role as an actor when it was first offered to her by director Bela Sehgal for Shirin Farhad Ki Nikal Padi. And while she threw fits over her scripted kissing scene with costar Boman Irani, Farah made special efforts to fit right into her character as Shirin.
"She sat for regular readings and workshops and prepped for a while before we actually shot. She was meticulous, like any other actor, about things like getting light on her face," Bela reveals in an interview. And looks like Farah's hard work as an actor actually floored the director, who is now keen on casting FK in the sequel to Shirin Farhad Ki Nikal Padi. Applause!
And guess what, buzz suggests that Farah might just do it! But why, we wonder. 'Coz wasn't Farah trying to shirk it initially? Farah explains, "Bela always has her way with me," and tries to make us believe that she's being bullied into it all. Is that true? We certainly doubt that.
And we have a fact to back us up. Remember the buzz about Farah getting a tummy nip and tuck just when the promos of SFKNP were being released? Well, wethinks that this bubbly filmmaker has finally been bitten by the acting bug, that little germ that insists that she stays in front of the camera and look glamorous too. And maybe, just maybe, Farah is gearing up for the sequel and getting into shape just so that she can do everything that a proper lead actor does, including….er….and item number of the kind she has created for so many stars, from Katrina Kaif to Shahrukh Khan. Right, Farah? Wink, wink.