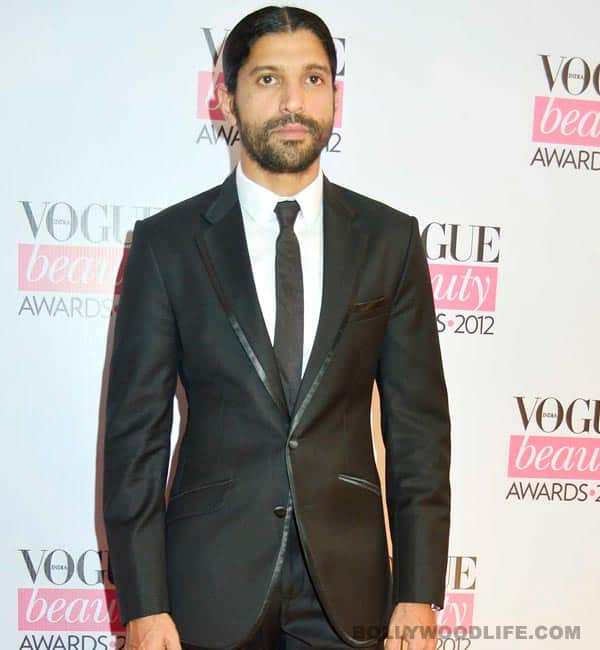 The makers of Rock On, a movie that released in 2008, have been waiting patiently for the hoarse voiced actor-cum-filmmaker to squeeze in some time for the sequel. But what's stopping Farhan?
According to the original plan that was made around four years ago, the release of Rock On should have been followed by the sequel in quick succession. Alas, nothing of that sort happened as the lead actor Farhan Akhtar got busy shooting for sister Zoya Akhtar's Luck By Chance. Then came Zindagi Na Milegi Dobara and soon after that, Farhan got busy shooting for Kai Po Che. Sigh!
But the makers of the Rock On sequel haven't given up hope, not yet, although eyebrows have been raised about coming up with a sequel almost five years after the original released. But if the script is good enough, does the lapsed time matter? Maybe not. And guess even director Abhishek Kapoor is hanging on a similar ray of hope.
In a recent interview, Kapoor revealed that he has the script ready and is only waiting for Farhan to make some time for it. Alas, "Farhan is at the moment the busiest entertainer in Bollywood. He is completely consumed by Bhaag Milkha Bhaag at the moment. Farhan can't think beyond Milkha. Next he moves into Pritish Nandy Productions Shaadi Ke Side Effects. After that he starts directing Don 3. Rock On 2 is some way off for Farhan," a birdie has chirped.
But why isn't Farhan enthusiastic about the sequel? Is it really the date-diary issue or is Akhtar bored of making and acting in movies that revolve around lives of three (or four) friends? We have no clue. And we really hope the Bhaag Milkha Bhaag actor clears the nebulous air around this much-awaited sequel. Seriously, for how long will we have to wait for it, Farhan?
While Akhtar struggles and juggles with the question, tell us, readers: Do you think the Rock On sequel will ever be made?