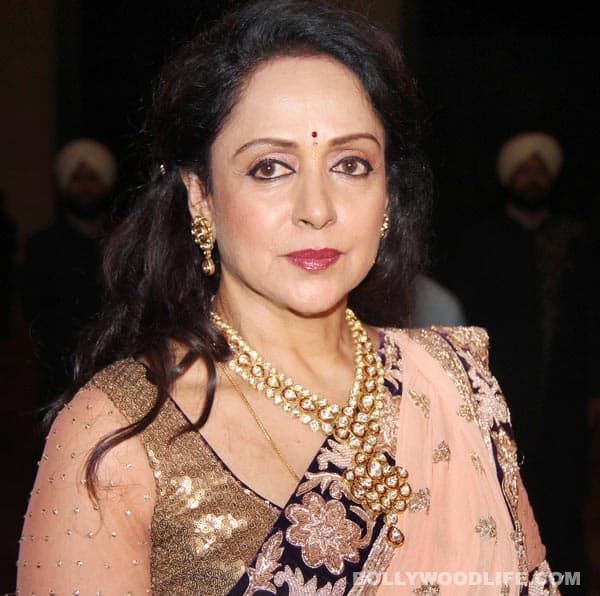 Yes, that's the buzz doing the rounds. Our very own dream girl has reportedly demanded nothing less than a crore to act in a movie
Caution: Hema Malini has upped her price! Filmmakers, who are contemplating to cast the eternal diva in their films, beware! Our loyal khabroo just got this andar ka (read: hilarious) khabar that a successful filmmaker (who's also a huge fan of the actor) recently approached the Baghban star and offered her to play the role of a mother to a leading B-town superstar. But all hell broke loose for the bechara producer when it came to settling the price he had to pay to the yesteryear superstar.
The diva that Hema Malini is, she asked for a whopping Rs 1 crore as her fee. The producer, who was trying his best to negotiate with the actor and get her on board, almost fell off his chair after learning of her demands. Considering that he was ready to pay her a decent price, the one-crore bit was a bit too difficult for him to digest. Last heard, he had bid adieu to her and opted for a more reasonable and seasoned actor of her era. Hmmm…acting too pricey Hemaji!
Now, we know the real reason why we couldn't get to see more of you on screen. We appreciate you working quite actively even at the age of 65 Hemaji, and there's nothing wrong with upping your price, if only you could justify it. Don't you think Rs 1 crore is a huge amount to invest in a senior actor in today's time when returns from even the superstars cannot be guaranteed?