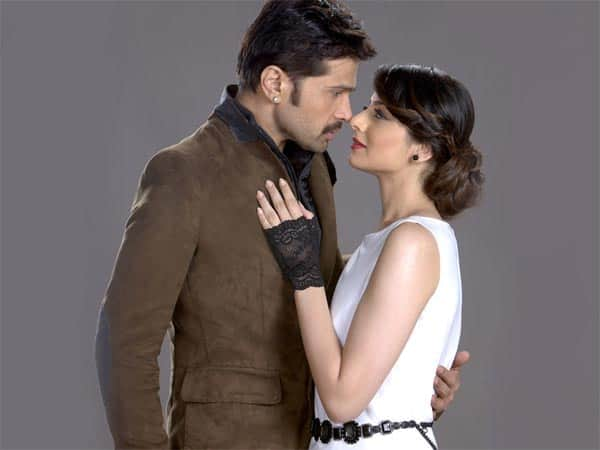 Something is brewing between the two. We wonder what…
Himesh Reshammiya is a busy man these days as he is juggling roles between being a music composer to a singer to an actor. But leaving all of that aside he has now taken it onto himself to promote his latest find Zoya Afroz. Rumour has it that the duo are spending a lot of time together. So is something brewing between them? We ask…
Since the time the duo was paired opposite each other in recent hit The Xpose, people have been talking about them attending all events together and leaving together. Grapevine has it that Himesh is so impressed with Zoya's work that he is talking about her acting talent to his friends which include big stars like Akshay Kumar, Salman Khan, Ajay Devgn and others.
Now we don't know what is going on between the two behind closed doors, but we definitely think there is something brewing. However, a source close to the ace music composer informs a leading daily, "Himesh is a star and is well connected in the industry. This is the first time he is promoting a heroine. It's too early to term their friendship as anything else but they have a certain chemistry — both on and off-screen chemistry."
Now we leave it on you as reader to read between the lines and get the bigger picture. Hai na peeps?