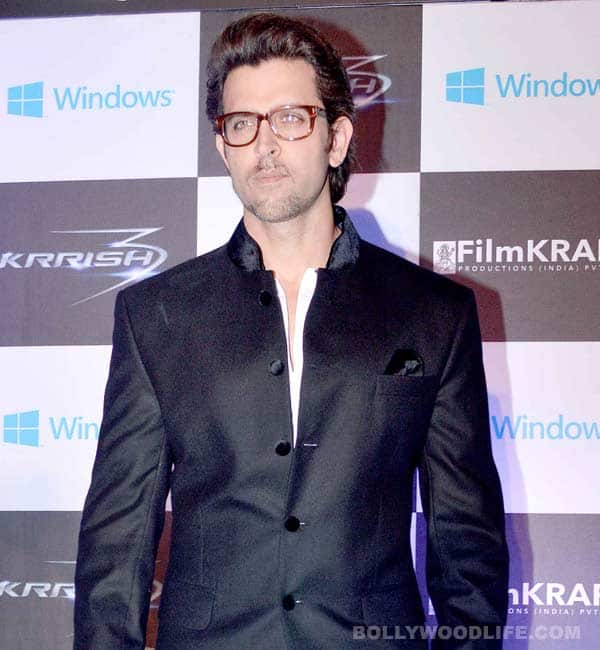 We wonder, cos we hear that the Krrish 3 superhero is said to be moving out of his family home while wifey stays…
Okay, so many of the make-up-break-up stories that have Bollywood at centre focus are all hooey. There may be one fact that is true in the whole jhamela, while the rest is made up and heavily embroidered by PR people, the media and often the stars themselves, just to get attention just before a film releases, or for the sake of being remembered by a fickle-minded public. Be it Salman Khan giving Shahrukh Khan a courtesy hug at an iftar party and that being blown up into some magnificent reunion of friends turned foes, or Deepika Padukone cuddling with Ranveer Singh at a nightclub in Dubai being a declaration of marriage plans, the filmi duniya is full of fabulous kahaanis that could be interpreted in so many different ways. Frankly, we love all of them. And we make up a few that nobody has thought of…yet!
But once in a while a story floats by that we wish we could rewrite, for the better. Like the saga of Hrithik Roshan and wife Sussanne Roshan, nee Khan. We have two telling of the tale – Hrithik has been keeping in touch with rumoured flame from Kites Barbara Mori, which has pushed his wife into leaving him; and Sussanne has been getting a little too close to another actor, which has resulted in the shaadi ka bandhan becoming fragile. Which is true, we do not know and do not wish to discuss here. But it is distressing to think that the most handsome actor in Bollywood is having serious problems in his marriage to his (practically_ childhood sweetheart, the girl who paid for their first date, the girl he saw at a bus stop, the girl who has stood by him right through his career from his debut to his superstardom. We hear tell that the paperwork for the split is already being processed, while plans for Hrithik to move out of the Roshan home are being formulated. Do we believe this? At the risk of sounding like bleeding hearts, no. Do we want to believe this? Definitely not.
And we hope this does not happen either. Even though it will make big news…