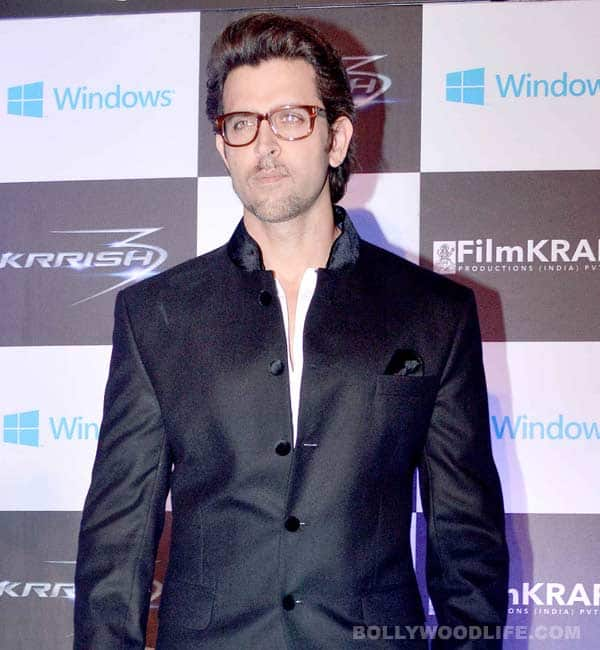 Hrithik Roshan will be performing stunts on his own for his next movie Bang Bang. While we appreciate the dude's courage to pull off those daredevil stunts, one question we must ask the superstar- does he have to do those risky stunts on his own, especially when the able help of expert stunts men and body doubles can be found just around the corner?
Hrithik Roshan is at it once again and we cant's help but ask the most important question 'WHY'?. The 40-year-old actor is shooting his next movie Bang Bang with Katrina Kaif. The superstar is steadily recovering from his brain surgery and needs to take it easy on himself.
In fact, even body doubles have been arranged for Hrithik keeping in mind his medical conditions. But when the megastar reached Shimla recently he was not happy with the action scenes from Bang Bang. The honey eyed star then quickly decided to reshoot the scenes himself. Though body doubles will be available on sets all the time, the Krrish 3 superhero has decided to do the action sequences.
One also learns that most stunts in this venture will be designed by Andy Armstrong who was worked on Spider Man 2. Naturally, all action sequences in this flick will be high-octane and a couple notches above of whatever we have seen in Bollywood movies so far. But with that exciting proposition, the risk factor also goes a couple of notches up. Why is our B-town hunk taking the risk of throwing himself into the thick of these deadly action sequences?
Hasn't Hrithik learnt his lesson in the hardest possible way from a string of injuries he has sustained in the past? Why is he risking his life and putting even his producers' money in jeopardy to indulge in daredevilry which can be best handled by action experts and body doubles professionals?