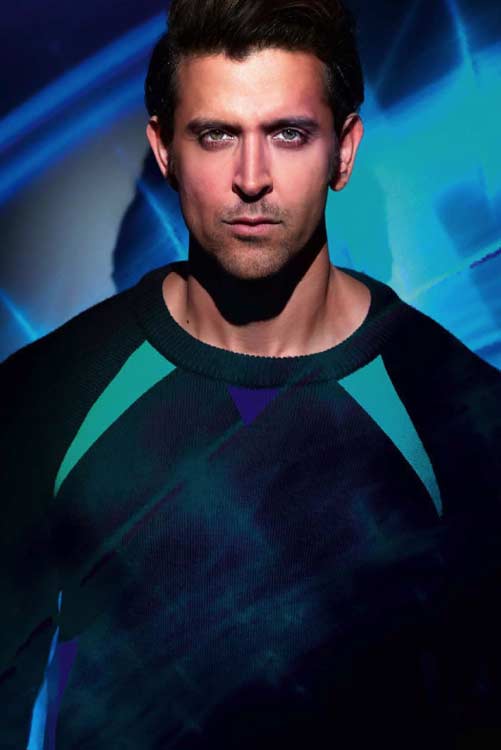 skip advertisement
There's no doubt in our collective minds that the Greek God of Bollywood makes ladies go weak in the knees and boys green with envy with his striking personality and unique style sense. But there's something more than a genetic lottery the Roshan lad is blessed with that gives him an exotic edge and makes him the ultimate sex symbol…
Hrithik Roshan knows how to underplay it intelligently. The Krrish 3 superstar allows his deadly sexuality and incredible charisma to grow on you subtly, magically and very powerfully. It's the art he has perfected over all these years. Admittedly, he is the product of superior genetics and a great amount of hard work.
If he is blessed with deep dark brown eyes, an arrow shaped nose and a perfect jawline that matches his tall frame he has cultivated the swagger, the style and the attitude that makes him every inch a Greek God. And here he is, proving yet again why he's the B-town star to turn to if you want great advice on style.
From a glossy leather jacket to a cool woollen tee and from edgy sportswear to a snug shirt, Hrithik knows how to strike that healthy balance between comfort and chic. He keeps it stylish without compromising on the comfort quotient. And while slipping in and out of his wardrobe, the one thing he uses to his great advantage is his reassuringly solid body language.
Take a look at these pics and tell us if anyone else in Bollywood can compete with this hunk when it comes to keeping it effortlessly stylish. Any suggestions….?