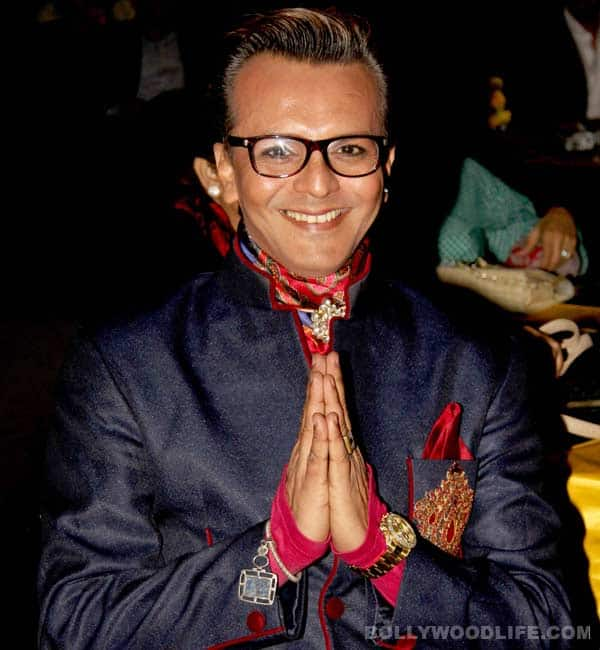 Known for his idiosyncrasies, the so called style expert finds himself in yet another hilarious controversy
Imam Siddique, the loud mouth chatterbox who made his ajeebo gareeb presence felt on Bigg Boss last year for indulging in unthinkable and unpardonable histrionics, has found himself in a controversy yet again. The so called "style expert" has indulged in a war of words with Delhi based fashion blogger Dimpy Kapur just because she refused to recognise him.
We hear that Dimpy was at an event in Delhi and she did not feature him in her popular fashion blog. This, we hear, hurt Imam's massive ego and he reportedly asked her why she did not feature him. When Dimply responded bluntly that she does not know who he is, this infuriated him. Imam then reportedly spammed Dimpy's social media account with his media releases.
In his defense, Imam maintains that he simply inquired about his absence on Dimpy's blog and got a raw deal in return. "I casually asked her about giving me a cold shoulder and made a joke about her blonde hair in good jest. She clearly didn't get the joke and blocked me. This shows how Delhi bloggers are an aberration to the fashion world. I'm going to put up pictures of such bloggers on Twitter and ask my followers to take them as the last word in fashion," responded Imam. Errr… dear Imam sir, do you realise what you are saying? According to most dictionaries, to go by someone's last word means to take their word seriously, in fact, those words should be followed to the tee (if you know what we mean).
Anyway, looks like Imam couldn't find a better way than putting his foot in his mouth to stay in the headlines. Otherwise, won't many of us end up forgetting who he is, much like Dimpy?