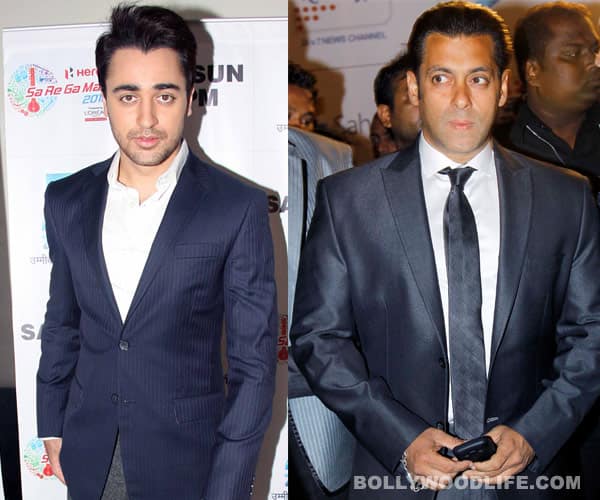 The actor couldn't stop raving about Sallu bhai and labelled him the ultimate king of Eid releases…but isn't Shahrukh Khan's Chennai Express releasing on that day this year?
Imran Khan's Once Upon A Time In Mumbaai Again is reportedly all set to release during Eid. And obviously when we talk about in Bollywood, Salman Khan is the first name that springs to mind. After all, he has strongly entrenched himself in that space for the past four years – remember Bodyguard, Wanted, Dabangg and Ek Tha Tiger? This year things are a little different. Shahrukh Khan and director Rohit Shetty are racing against time to try and get their first film together, Chennai Express ready for release on the holy day. Reams have been written about the SRK-Salman rivalry and the date clash, which we do not plan to reiterate.
What did strike us as notable was Imran's statement in an interview. "Who will overtake Salman Khan?" he asked. "Nobody is super enough to do that." Was he taking a swipe at Shahrukh? We had to wonder. What made us even more wondering about the comment is the fact that Shahrukh and the 'other' Khan, Imran's maamujaan Aamir Khan, are known to be not the best of buddies. Aamir and Salman, on the other hand, have been seen on the same side more often than not over the past couple of years. Is Immi siding with his uncle in the undeclared war of the Khans in Bollywood?
Yeah, at some level, we certainly hope not, since the younger generation of actors is supposed to be non-political and why carry on an age-old war anyway, right? But if there is stress building on this particular front, we will be watching it and making our opinions loud and clear…as always.
What do you think, peeps? Is Imran Khan taking sides? Does Salman have another follower now? You tell us!