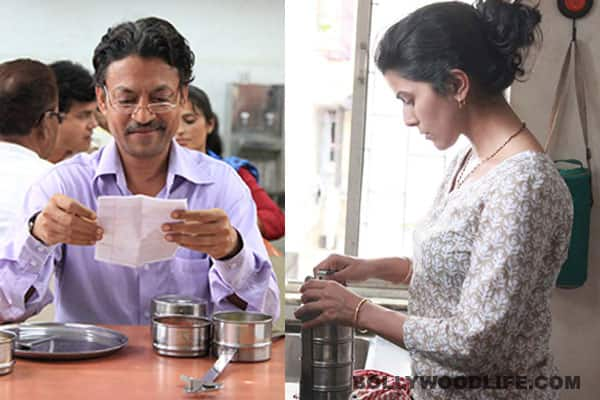 Madhuri Dixit and Sanjay Dutt in the Saajan title track were adorable, but The Lunchbox presents this old wine in a refreshingly new bottle
Is Irrfan Khan is in a similar situation as Sanjay Dutt in Saajan? Well, we don't really know. But, this song certainly has a key role in this slice of life film. Nimrat Kaur The Lunchbox's lead actor enjoys Kumar Sanu's voice and the lyrics in this video, here's our version of Nadeem Shravan's classic song. We ain't sure if Nimrat and Irrfan can get romantic in our version of Mera dil bhi kitna paagal hai, but they can definitely go crazy with us!
Mera dil bhi kitana paagal hai
Ye pyaar jo tum se karta hai
My heart also how much crazy is
This love which with you does is
Par saamne jab tum aate ho, kuch bhi kehne se darta hai
O mere saajan, o mere saajan, saajan saajan, mere saajan…
but in front when you come is, anything tell is scared is
O my lover, O my lover, lover, lover, my lover…
Mera dil bhii kitana paagal hai …
My heart also how much crazy is
Kitana isako samajhata hoon, kitana isko bahalata hoon
Nadaan hai kuchh na samajhataa hai, din raat ye aahen bhartaa hai …
How much make them understand, how much this one entertain
Innocent is some not understand is, day night this deep breath fill is
Watch song!