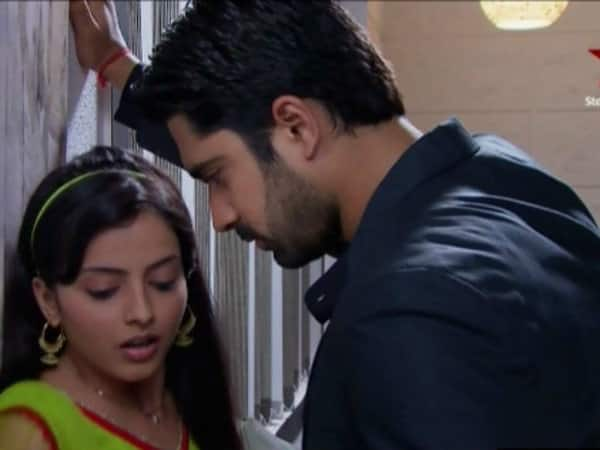 We get that the makers want to show the worst of the Agnihotri family and then Astha trying to change them, but aren't the makers taking it too far?
So Astha (Shrenu Parikh) married for love but little did she know that it was Shlok's (Avinash Sachdev) game plan all along to ruin her life and take revenge by marrying her. The Agnihotri family may be modern in their outlook in life or should we say for namesake only, but in real life they belong to some age-old time zone that normal people were never part of.
In the upcoming episodes, Astha is asked to cook for everyone; however, she forgets to add potato in the menu. Her mother-in-law Anjali (Geetanjali Tikekar) reprimands her for her error in judgement. Then Anjali tells her that the women of the house eat after men and from their husband's plate. Of course, using too many utensils means washing them too, right!
She then tells her that according to the customs, she has to wash her husband's feet and drink the water to honour him. Really are the men that insecure that they need women to fall at their feet to know their self-worth? Astha is shocked hearing this, just like us while Shlok smirks happily. We've never heard such twisted ways of honour; it seems shallow and absolutely inhuman. Even prisoners are treated better. This weird way of female subjugation is absolutely beyond us, don't you think so?
Will Astha do as she is told or will she put her foot down, remains to be seen. Keep watching this space to find out more…