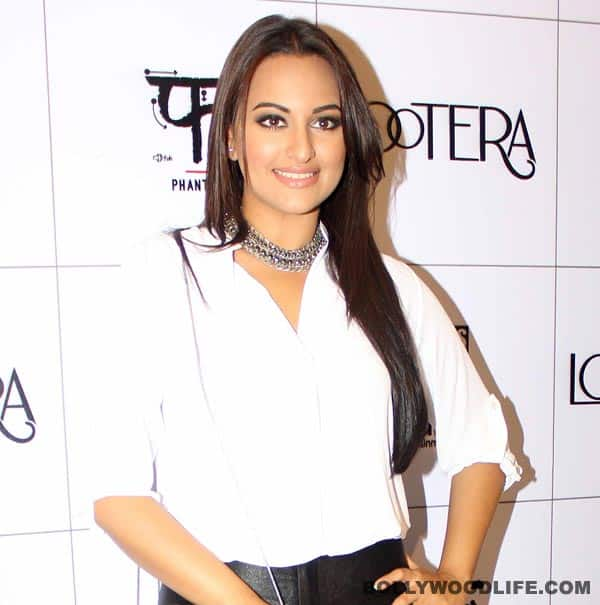 The Dabangg damsel is on a high despite being choosy about the films she does
Born to star parents, Shatrughan Sinha and Poonam Sinha, Sonakshi Sinha has established herself in the film industry in less than three years. She has already done seven films, a few special appearances and several more upcoming films in her kitty.
Even with so many films to her name, Sona says she's never been approached for an offensive role. She says, "I have never been offered any roles which may be offensive. People know 'She is not comfortable doing few things'. So I have never been offered anything out of my comfort zone." Is it only because of her pretty Indian girl image or does daddy, Shotgun Sinha have a role in this, we wonder!
Sonakshi has refrained from sporting revealing outfits and has also maintained a safe distance from link-ups with co-stars (But that could be because she's only acted with the senior lot, except for one Ranveer Singh who's already taken by too many ladies).
Sonakshi says, "I am only concerned with my work… I don't party, I don't go pubs and I am a very private person. And frankly, I have no time. I am happy I am concerned only about my work and I am happy being appreciated for that." Well, if it works for her, then good for her…
But didn't anyone tell her all work and no play makes Jack a dull boy?