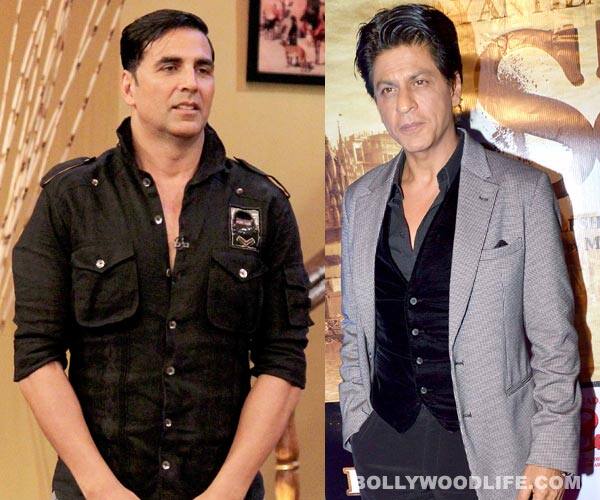 Though Akki'upcoming gangster flick didn't clash with SRK's release, Akshay's Marathi production has released with latter's film
72 Miles – Ek Pravaas, the first Marathi film produced by Akshay Kumar has hit the theatres today, with Shahrukh Khan's Chennai Express. Earlier, Once Upon A Time In Mumbai Dobaara (OUATIMD) was to clash with Chennai Express, but its release date was pushed further. Smart move… But, Khiladi Kumar isn't afraid of King Khan's film and so his first Marathi venture released with Chennai Express.
Produced by Grazing Goat Pictures, 72 Miles – Ek Pravaas is about a 13-year old boy who runs away from a hostel and meets a poor lady with her kids. The film, based on a novel by Ashok Vhatkar, shows the journey of this young lad and how poverty-struck people have to deal with tragic situations in order to survive daily. It's a heart-touching film which will take you for an emotional journey.
Akshay's film may not pose a threat to the box office collections of SRK's Chennai Express on a national level. However, the Marathi film is likely to affect CE's collections in Maharashtra, especially in the interiors, where regional cinema is welcomed more warmly than showy films!
We certainly give a thumbs up to Akki for his 72 Miles – Ek Pravaas and it's certainly a must watch. Now, let's see what rest of the B-Town has to say about Akshay's first Marathi production:
Madhur Bhandarkar: It's an outstandingly brilliant Marathi film. Breathtaking performance by actor Smita Tambe. Congrats to the entire team.
Imtiaz Ali: It's always refreshing when cinema shows life outside the metropolitan. 72 Miles is an insightful portrayal — of a tragic and enchanting journey — of very real characters. With a remarkable performance by the leading lady, Smita Tambe, and memorable music, the film creates intense, thought-provoking moments.
Sonakshi Sinha: This is the first Marathi film I have seen. It was an eye-opener and made me think of all the things that I have taken for granted in life. It's a must-watch for our generation.
Riteish Deshmukh: Akshay Kumar and Ashwini Yardi's first Marathi film is an emotional roller-coaster ride with awesome performances.
Nana Patekar: It's tough to adapt a book into a film, but it has been done brilliantly by Rajeev Patil. Smita Tambe has done an outstanding job. Wish the role had been for a man, I would have loved to do it.
Juhi Chawla: You will be a kinder, more considerate and grateful human being after seeing this film.
Inder Kumar: The film takes you on an emotional journey. It's well conceived and well executed.
Umesh Shukla: A must watch… amazing performances… heart-touching movie.