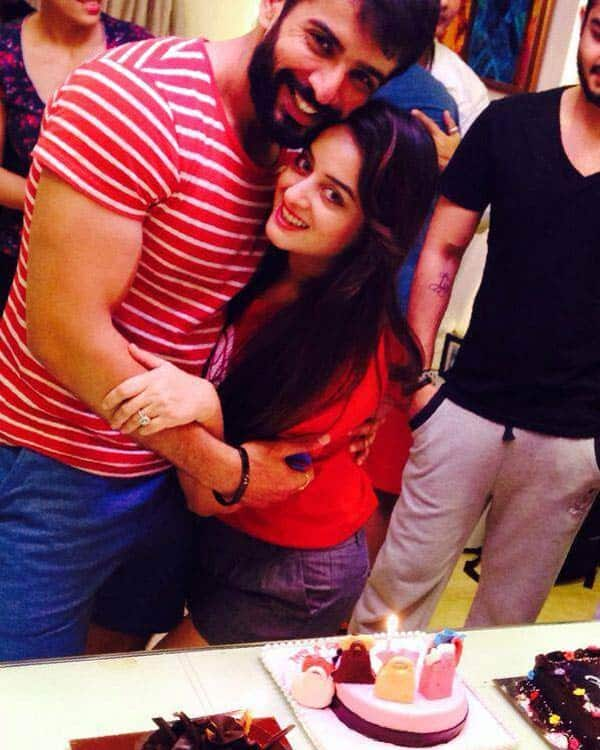 skip advertisement
While the world pulled pranks on April Fool's day, Mahhi Vij celebrated her birthday with her family and friends
The light-eyed actor cut at least five-six cakes on her birthday.
Many of them were quite interesting. There was one cake with Mahhi Vij's favourite brands in icing. Another cake has shopping bags on top of it. The cake her brother bought for her had Chhota Bheem character on it. So cute!
Among all these, what really stuck out was the cake brought by her hubby,  Jay Bhanushali. The cake had Mahhi's image replicated on it with the wordings 'Mere Honewale Bachon Ki Maa'… Ahem…ahem! Our over imaginative brain is forcing us to wonder if this in anyway means something. There could be two possibilities, either that Mahhi is pregnant or that Jay is hinting his darling wifey that it is time they had kids.
Well whatever the truth be, we love it the way Jay expressed his feelings. Innovative and very cute, no?