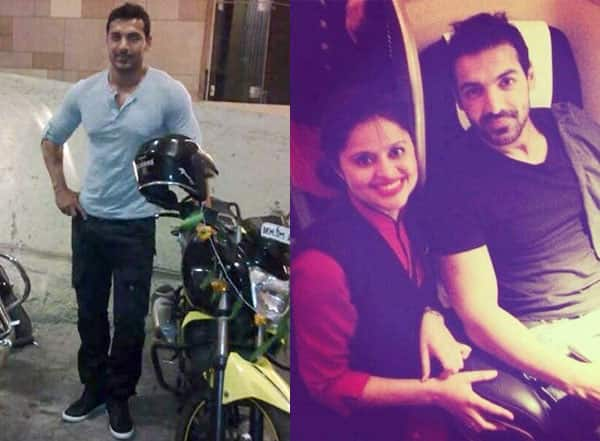 The Dostaana actor has started shooting for Aneez Bazmi's Welcome Back
Amitabh Bachchan and Rekha will or will not be seen in Welcome Back, that's a question yet to be answered. But we managed to get you pictures from the film's on location. Unfortunately there's no sign of the Silsila actors, but we did see John Abraham. So all speculation about Big B going bald and pairing up once again with Rekha were just hearsay it seems. While our Johnny boy certainly looked excited about being a part of this popular sequel. We don't know yet if the new boys will manage to live up to the performances by Anil Kapoor and Nana Patekar. Apart from these actors, we wonder if Mallika will make a sexy appearance in this film. But what we do know is that John certainly has some company, so what if its a fan.
The actor was clicked in a candid moment on flight. Now we wonder what John's girl Priya Runchal has to say about all the female attention her beau gets. While you enjoy all these off camera moments, do come back for more gupshup here.