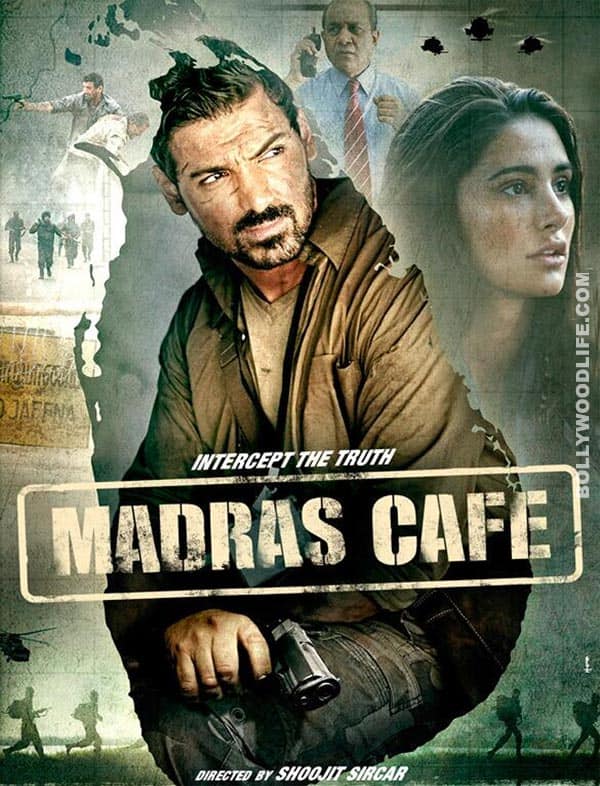 Shoojit Sircar's next film Madras Cafe deals with the Sri Lankan conflict in the 1980s and looks like closer the film is to its release the makers of the film are seeing trouble
John Abraham is ready to screen his forthcoming film Madras Cafe, for those who have any objections or apprehension, but the actor will not accept any protests against it. John confessed in a recent interview that he has had requests for the film's screening prior to its release on the 23rd of August, "There have been a lot of enquiries from ruling parties and the opposition parties and the interest has increased and they want to see the film. We are ready to show it to them, but only when they watch it as viewers".
John who is an actor/producer on this film hopes that the film has a normal release, "We may have a preview a day before the release like it normally happens. We don't have any issues showing the film to them. But if someone protests and puts a gun to our head and says we will decide on its release after seeing it, we won't accept that. I will not accept it, no one messes with us like that".
the film has come under the scanner already with the Naam Thamizhar (We Tamils), a Tamil activist group, seeking a ban on its release for the portrayal of Liberation Tigers of Tamil Eelam (LTTE) members as terrorists. However the 40 year old actor feels that the film has got a go-ahead from Central Board of Film Certification (CBFC)and hopes nobody uses his film as a ground for their political gains and the film's director seconds his hero. Shoojit Sircar said, "We have shown the film to the censor board, the biggest democratic body and they have cleared us. I think we should trust them and if someone wants to see the film, we will definitely show it to them. But I don't want anyone to exploit it for their political gains. Watch the film and then talk to us on a public platform, we are ready to talk".
Guess both John and Shoojit are hoping that their realistic film doesn't fall a prey to dirty politics like some of the films in recent past. After all southern superstar Vijay's Thalaivaa suffered and so did Kamal Haasan's ambitious venture Vishwaroopam.