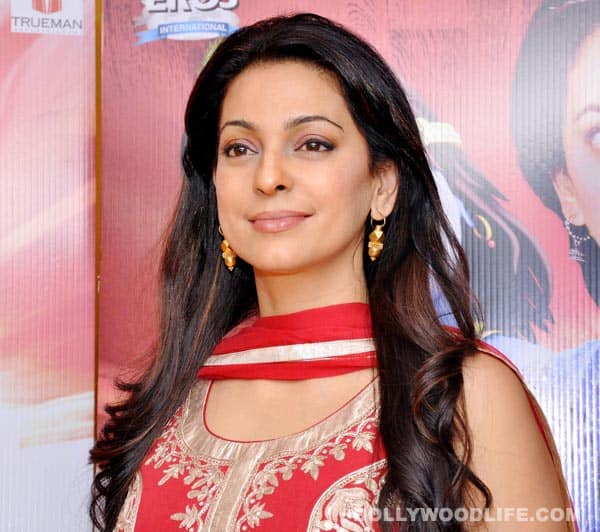 skip advertisement
That's what the actor thinks. But take a look at these images and tell us – do you agree?
While promoting her upcoming movie Main Krishna Hoon, bubbly actor Juhi Chawla revealed a lot about the film that also features Katrina Kaif and Hrithik Roshan.But amidst all this, Juhi Chawla was quizzed about why she has been playing the role of a mommy time and again. And do you know what she said? "I have kids of my own and that's why I can relate to the role of a mother."
But is that the only role that she aims for? "I think the role of cute mom suits me the best," Juhi confessed. Eh? Then what about her role in Gulaab Gang? We hope – with our fingers and toes crossed – that she manages to look un-cute and grey for this one. And that's because we know that you look superb while reprimanding kids as sweetly as you can, dear Juhi, but we also loved your work in movies like I Am and Son of Sardaar.
But that's what we think. What about you, readers? Do you think Juhi Chawla is only fit to play the role of a 'cute mommy'?