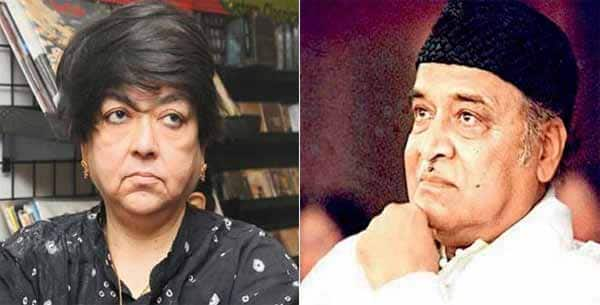 The critically acclaimed director is on the lookout for a co-writer for the script on the music legend
Kalpana Lajmi seems to be unable to finish writing the Bhupen Hazarika biopic. The critically acclaimed director is asking for help from other writers who could co-write the film's script along with her. Talking to a leading daily she informed, "I am about to finish work on the screenplay of the biopic, and I am now looking for a co-writer to help me write the film. Mahesh Bhatt will be supervising all creative aspects of the film." Now all that seems good but what we are unable to understand is – why does she need a co-writer? Does she feel that she is not competent enough to write the story alone?
She retorts by saying, "I can manage that. But once it is taken care of, I will be approaching people for funds and only then will I decide on the cast." So that can be one reason for not writing the script herself. She is also working on a feature film with Vinta Nanda alongside.
Pooja Bhatt all set to desecrate Bhupen Hazarika's memory
A little birdie informs us that the biopic, which is being produced by Pooja Bhatt, may have the actor-filmmaker portray the role of Lajmi onscreen. So will it be her comeback film? We wonder.
For now we just hope that the biopic, which chronicles the life of legendary musician is given proper justice, even if it requires more writes. Hai na peeps?