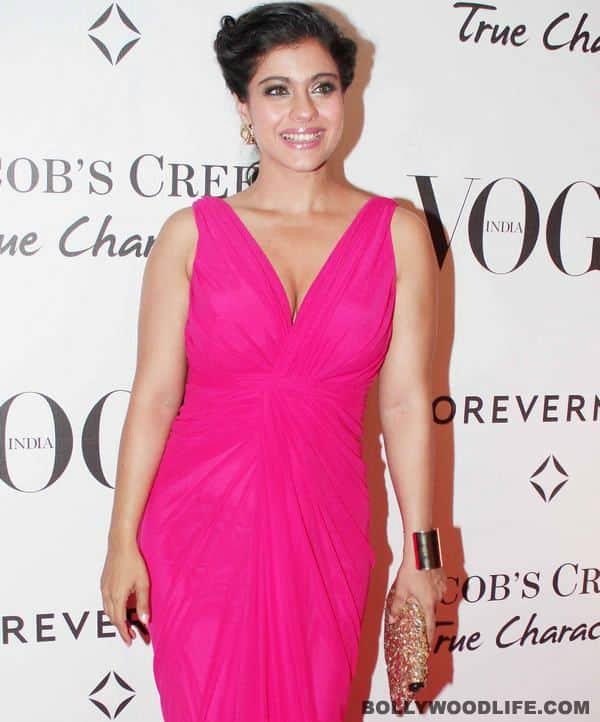 The filmmaker is helping the actor build a new image in Bollywood. We wonder if that's just BFF behaviour or there's something more to it
Kajol has been looking healthy and fit these days, more than what she did when she romanced Shahrukh Khan on screen in her younger days. Her skin was especially glowing and she looked pretty in a yellow sheer dress (not in image) at the FICCI FRAMES 2013 seminar in Mumbai last evening. And no, that's not because she is preggers again, but because her bestie Karan Johar is making sure she works out, wears stylish designer clothes and looks fab all the time, even as she is approaching 40 (next year).
Speaking to the audience in a rather candid manner at the seminar, the My Name is Khan actor confirmed that KJo inspired her by, in fact, just being himself – a brand. She said to him, "You were the first person to make a brand of yourself beyond the face of a director. It started with you. You changed my attitude towards certain things." Wethinks what she actually meant was that he is really helping her out with her appearance, choice of clothes and projecting a friendly image – contrary to her elusive younger self.
But hey, is KJo just doing what best friends do or is it because he wants Kajol to be super slim and petite so that he could cast her in a comeback role? The two B-townies, of course, deny any talks of a new project together. Did it all start just for Kajol's cameo in Student Of The Year, or is there a film in the pipeline after all? Who knows!
ALSO READ: Is Karan Johar helping Rani Mukerji save her career?