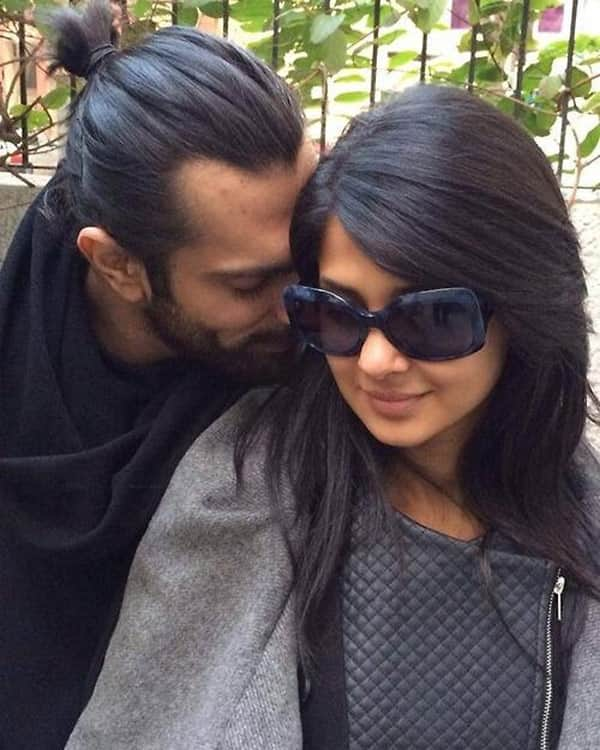 Think of this dishy due along with his dainty wife and you are all smiles and awwws… (in a cute way of course), but isn't their PDA getting a bit too much?
Karan Singh Grover and Jennifer Winget are known for their Kuhllam khulla pyaar karenge hum dono image. While we don't mind the hunk getting all up, close and personal with his wifey, we were wondering if Karan is indulging in all this PDA to grab some extra eyeballs? Why do we say so you ask? Well, we are not denying the fact that the couple is very much in love. But recently we told you that after Dill Mill Gaye – which was four years ago-  Karan and Jenny are making comeback on TV in a Holi Special, Masti Gulal Ki.  
While that is a good news, a leading daily quoted a source as saying, "When the couple came out for the red carpet appearance of the special Holi show that they were shooting for,they ended up flaunting their affection before the media. Karan kept kissing his wife. He said, 'Whenever Jennifer is by my side, I am always excited.' He was in a good mood, cheerful and full of energy. Jennifer quipped, 'Bas yahi karte raho (Keep doing this)' They were cuddling, kissing and looked very much in love."
Hell we don't even mind; after all, watching Karan and Jenny coochie cooing with each other is always cute and fun. But what we are scared of is that if the couple plans to land a show together, the show might not be aired at prime time. After all, adult content cannot be shown when children are also watching TV, no? Wink!