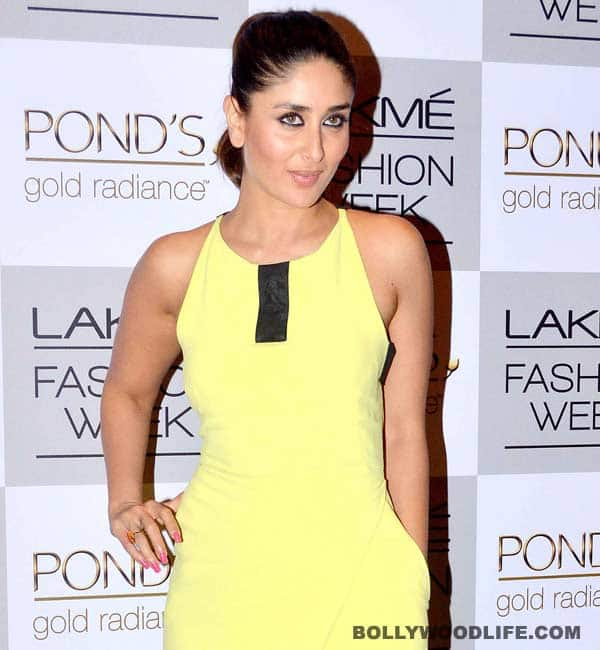 The Nawabi beghum is gearing up to go back in the early '90s and designer Manish Malhotra has been summoned to craft suitable costumes for the diva
Kareena Kapoor is gearing up to be fit and fabulous. The 33-year-old diva is sporting her curves and a much rounder bod these days but soon she will hit the gym and exercise more rigorously. We hear that Bebo will soon start shooting for Karan Malhotra's Shuddhi co-starring Hrithik Roshan, for which she needs to look super fit. Malhotra has previously directed Agneepath starring the Roshan lad, Priyanka Chopra and Sanjay Dutt. And now the young director is only happy to have Kapoor babe on board for his next.
A little birdie has chirped to us that the film fill be set in the 1910's and 1960's for which Kareena needs to sport two different looks. Manish Malhotra is working hard to create some breathtaking costumes for Kareena's character in the movie. Touted as one of the most ambitious projects of Dharma productions, Shuddhi is scheduled to go floors in December.
Though Bebo has maintained that she will look super-fit in the movie, she will not sport a six pack abs, as suggested by earlier reports. We thank the diva, after all, we are not particularly keen on seeing our bootylicious babe in size zero avatar yet again!