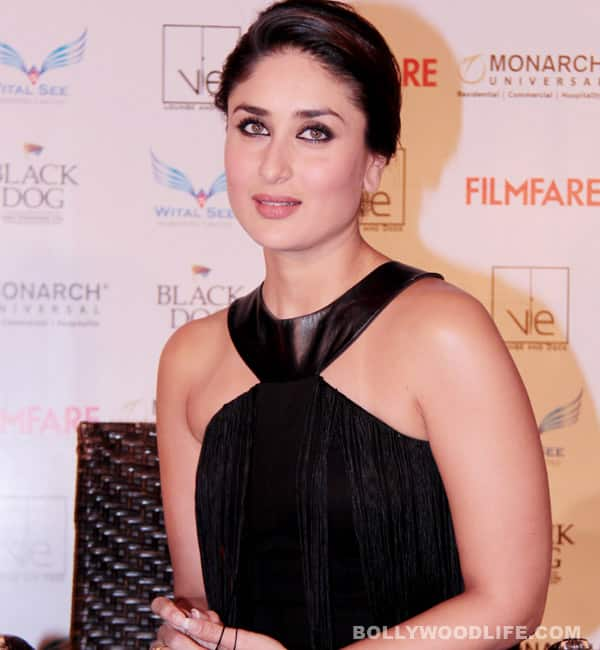 The Heroine actor puts her foot down and refuses to cut her hair short for Prakash Jha's Satyagraha. Is the director upset?
It seems like the Fevicol se babe is extremely fond of her long lustrous hair (just like us), which makes her stick to her decision of not chopping it off for any role, however authentic it may or may not look on screen. Over the years, Kareena Kapoor has experimented a lot to get into the skin of her distinct characters. Remember, she went 'size zero' for Tashan? So our feathered friend tells us that Prakash Jha was quite taken aback when Bebo refused to chop her hair for the role of a journalist in Jha's next social drama Satyagraha.
Reportedly, Kareena's role is modeled upon the popular television journalist Christiane Amanpour who's known for her chic business suits and short hair. For those who think Kareena's just being unprofessional, wait, apni bindaas babe has a justification for her decision. "I feel long and flowing hair is one of the USPs of a Bollywood heroine, upon that I am also endorsing a Shampoo brand, so I can't cut my hair." Hmmm, now we know the real reason. More than her character look, Kareena's more concerned about her brand endorsement deal, and why not, she reportedly charges Rs 4 crores for an advertisement. So why will she compromise on that?
The latest we hear is that Kareena is quite upset with stories doing the rounds that she's acting unprofessional. Quite a hairy affair, no?