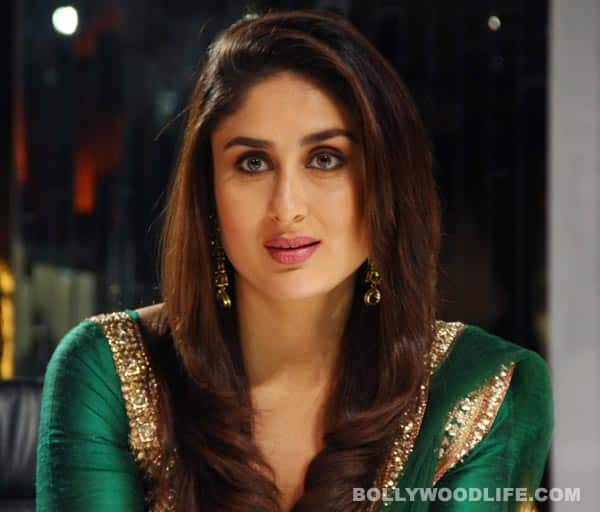 Bebo had insisted that she wouldn't talk about her shaadi until Heroine releases. Why so, we ponder…
Everyone who is even remotely related to B-town has been talking about the Saif Ali Khan-Kareena Kapoor wedding since the day it was announced. Even to-be mom-in-law Sharmila Tagore almost spilled the beans when Saifeena was busy maintaining a stubborn chuppi over the matter. Remember?
And we guess that now it's time for Bebo to start talking, or so she would've liked us to believe when she said that that she will be ready to talk about her wedding only after Heroine releases. But why now?
According to the birdies we chirp to, the makers of Heroine were skeptical about Saifeena's wedding stealing the limelight from the hyped-for-nothing movie. And so we're guessing that KK was instructed by none other than Madhur Bhandarkar to stay mum. Hmmm, a logical move. But can't really say it worked, can we?
Then there's buzz that Kareena has no big release for a while after Heroine and so, just to stay in the news, the gal has decided to take it one story at a time. Errr…really? If this actually turns out to be true, we'll be surprised. Why? Imagine the thought and manipulation involved in strategising such a move! And could Kareena be that particular about staying in the news? We doubt it. But then, who knows, right?
Whatever the reason, the point to be noted is that it's (finally) time for Kareena to open up, as she promised. And she did! But do you what she said? "I don't know why it's (the wedding) such a big thing." Sigh! So much for sharing all, Bebo.