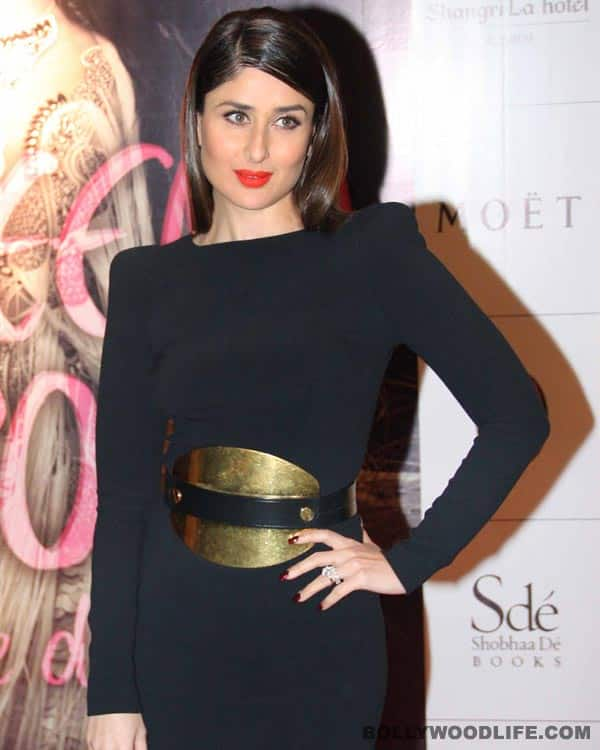 Bebo's recent statements are quite surprising. Remember how last year the B-town beauty said that Deepika should credit her for Ram-Leela's success? But now the Gori Tere Pyaar Mein starlet seems to have changed her stance. Double standards, eh?
Kareena Kapoor Khan is one actor who has never shied away from speaking her heart out. Call her rude or straightforward, doesn't matter coz that's who she is. Also, Kareena has always been vocal about how her personal life has dominated her professional space. Yaad hai she said on Koffee with Karan that most of the films she turned down were coz of the host and her dost Karan Johar? But Saif Ali Khan's begum is no longer the same. Not too long ago in an interview, Kareena had said, "For me, 2014 is all about being happy and content, spending time with my husband, as well as saying no to friends (for acting in movies). This is something that I haven't done in the past." Isn't that a complete U-turn? It is but maybe KKK realised its better to keep friendship and business separate so we get it. Finally sanity prevailed, hai na?
But very recently Ms Kapoor Khan said, "I think it's in very bad taste to talk about roles that one doesn't do. A role belongs to the actor who plays it and no one else." Now that's a complete shocker considering she was the one who had stated, "I confess that I'm mad. There have been times when I've signed a film and then felt it was wrong. Yes, I was supposed to do Ram-Leela, but I changed my mind. I decided to do Gori… instead. With me, it's all about the mood. I've missed the chance to work with Sanjay Leela Bhansali. But there's always a next time. I'm the only heroine who can boast of giving films to other heroines!"
Lagta hai failure has changed Kareena Kapoor Khan completely. Or maybe the babe is just trying to be diplomatically correct since she really cannot afford to rub anybody the wrong way in the industry. After all, she WAS Bollywood's No 1 heroine but now has hardly any films in her kitty. So it's better to be all goody-goody than throw around attitude and make outrageous statements, no? Well, that maybe Bebo's strategy but it does make her a hypocrite wethinks. What do you think Bollywoodlifers?