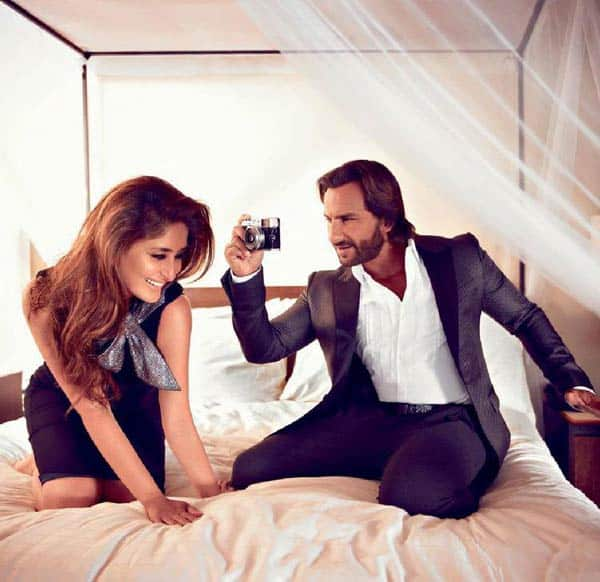 Watch the Nawabi couple sizzle in this exclusive video for Harper's Bazaar
Kareena Kapoor and Saif Ali Khan's romantic equation has always provided the much needed mushy fodder for filmi tabloids. Even the readers have relished all the trivial tit-bits about the duo's relationship and their royal romance. It's been almost a year since the two tied the knot, yet the couple continues to stay in the news for their affection for each other. And here's the royal duo having a good time, shooting for the cover of the popular fashion magazine Harper's Bazaar. "I think this is the best Harper's Bazaar cover, if I may say so," said Kareena about the shoot.
While Bebo looks her glamorous best as she unleashes the charm of her divaesque beauty, Nawab Saifu is his suave self in this visually stunning shoot. The azure sea of Maldives and the picturesque beauty of the land provides a gorgeous backdrop as Saifu and Bebo showcase their love for each other in the forefront. Watch the Begum running with her beau in her superbly crafted Roberto Cavalli gown and you will feel the pulsating energy of the couple's true bonding. We also liked the shot in which Saifu is unzipping his naughty streak as he helps Bebo put a zipper on her outfit.
Take a look at this beautifully shot video and choose the most romantic moment of Saifu and Bebo's much celebrated romance!