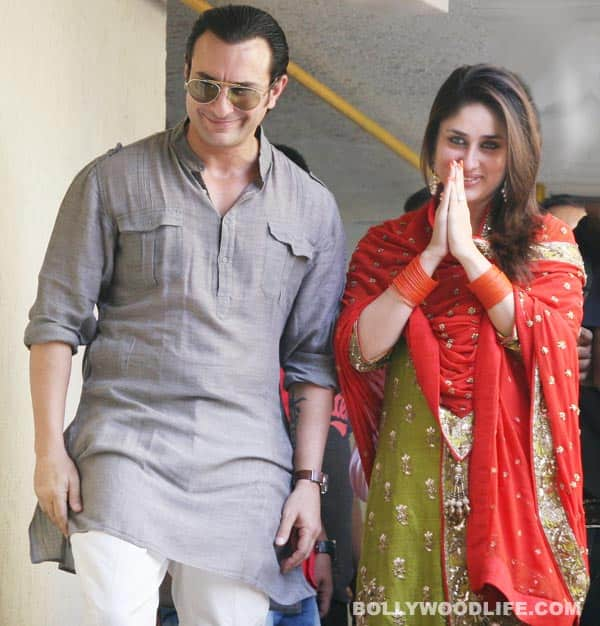 We all know that Bebo is competitive and how! But will she start another Khan war with hubby dearest?
Kareena Kapoor Khan is known to be competitive and takes her work very seriously. But it seems like the sexy Heroine actor is done competing with B-Town ladies and will now pit against hubby Bullett Raja.
Now why are we saying this? Well that's because according to sources, Bebo has gone ahead and shot an ad for a tea brand. Apparently, the Kapoor girl is a tea lover much like hubby Saif Ali Khan and drinks up to four cups of green tea everyday.
Saif Ali Khan replaced maestro Zakir Hussain as the brand ambassador of Brooke Bond Taj Mahal Tea way back in 2007. Since then, we have seen him saying "Waah Taj!" a gazillion times and with different ladies – the latest one being Chitrangda Singh. Now what we are wondering is, that have Saifeena gone ahead and signed another joint endorsement deal, or is Kareena taking on Saif heads on by signing another tea brand?
This should be interesting to watch. Both actors have been very appreciative of each other's work and think that the both look great together onscreen. But will Kareena go ahead and challenge Saif in the world of endorsements? Dekhna padega…Wink wink!