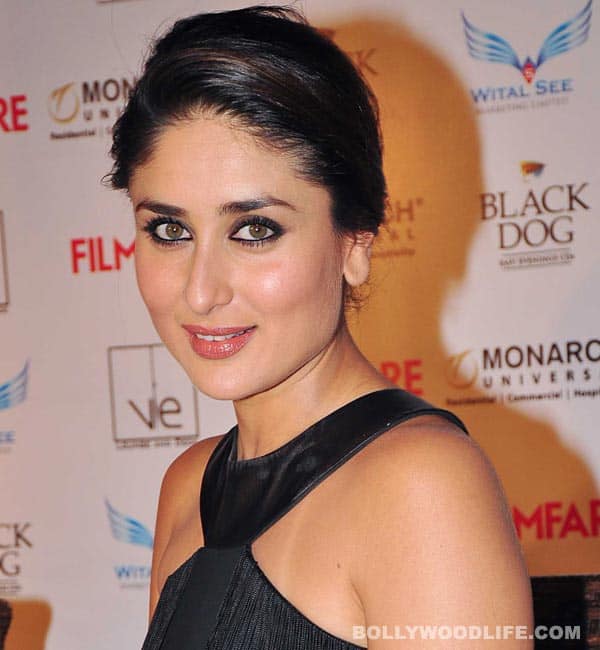 Less than a month ago KJo had denied all rumours suggesting Bebo's ouster from Shuddhi, but a lot has changed since then
Kareena Kapoor Khan might actually be out of Karan Johar's ambitious film featuring Hrithik Roshan, Shuddi. The director had vehemently denied that Bebo was being replaced by Deepika Padukone in this film, but guess the filmmaker has to eat his own words now. While many suggested that the reason for Kareena's ouster was failure of Gori Tere Pyar Mein and her failing charm at the box office, others felt that it was Deepika's growing popularity that made her Karan's choice for his next.
Johar today attributes the reason for change in cast to the delay in the film's shoot and Hrithik's heath. Karan said in a recent interview, "Shuddhi may take six months, even a year, to go on the floors. We are still working on the schedule. Hrithik Roshan's health issues, which lead to Bang Bang being pushed forward, has had its share of repercussions. Shuddhi stands indefinitely delayed and right now I don't know where it is going. I can't expect an actress to wait indefinitely. I feel terrible for Bebo, who is a special friend the sibling I never had."
Earlier the filmmaker had tweeted, "Kareena Kapoor is very much a part of SHUDHI…which stars Hrithik Roshan….directed by Karan Malhotra…the film will commence next year." After reports Kareena being replaced by Deepika made headlines, the Kapoor gal had said, "I don't know when it will happen. Since one and half years, it has got postponed. I haven't met Karan Johar and Hrithik is busy doing a movie titled Bang Bang. Whenever the movie goes to the floors, I will decide whether to do it."
Shuddhi was to reunite Kareena and Hrithik after almost a decade. Buzz also suggests that Roshan Jr chose Katrina Kaif over Kareena Kapoor. With Karan giving out a clear sign that the casting might not remain the same. We wonder if it's indeed true that Kareena Kapoor Khan is no longer the 'favourite' heroine of Dharma and Karan Johar?