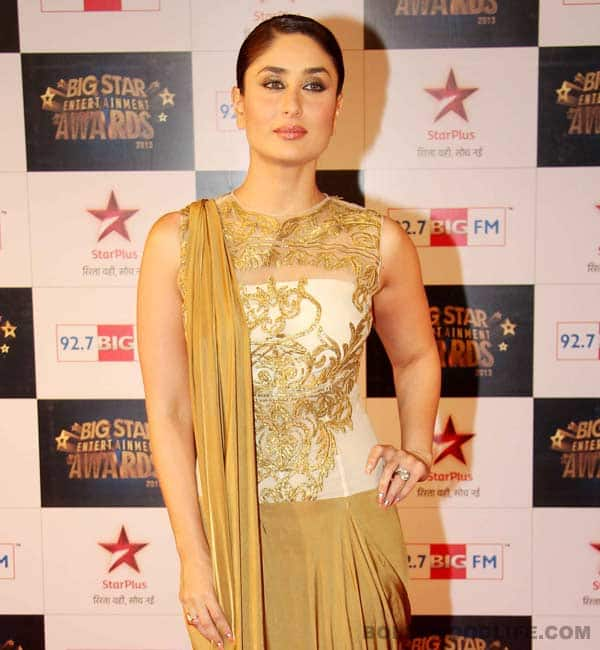 As per the latest buzz, Saif Ali Khan's begum will be seen endorsing a green tea product. Apparently, Bebo who used to charge Rs 4 crore per endorsement has sealed the deal for Rs 3 crore this time. We wonder why…
Kareena Kapoor Khan has always been in demand as far as endorsements are concerned. However, the actor has now cut down her fee. "Kareena was in talks with the company for few weeks and asked for Rs 3 crore for it. The company agreed to her demands and they have just closed the deal," said a source to a tabloid. It seems Saif Ali Khan's wifey has revised remuneration coz of her not-so-steady filmi career. While her last film Gori Tere Pyaar Mein failed miserably at the box office, we aren't sure if we would see the talented actor on the big screen this year playing a full fledged role. That could very well be the reason why this babe is asking for less. At least, KKK wouldn't lose out on endorsements this way, hai na?
But some media reports claim that the Talaash actor has not cut down her down fee. "Kareena hasn't cut down her fees; it just so happens that her fees vary depending on the product. She is known for endorsing products she believes in and since she is fully aware of the health benefits of green tea, the fitness-conscious actress was happy to come on board" said another source to the tabloid. If that's the case then we are maha impressed by Ms Khan's attitude. What do you think Bollywoodlifers?