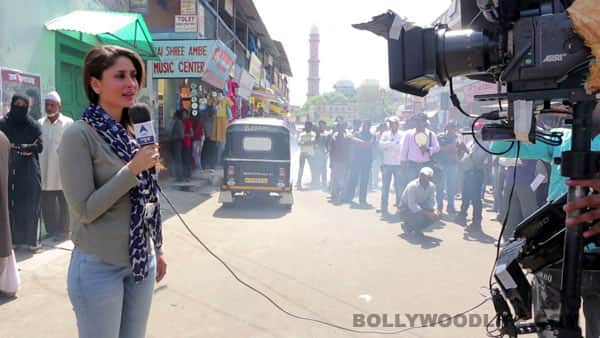 Hers is the only female voice that's loud and clear in the promos of Satyagraha. But is this what a reporter really looks like?
Kareena Kapoor Khan's average height doesn't stop her from standing tall amidst her co-stars, Amitabh Bachchan, Ajay Devgn and Arjun Rampal. The actor, who plays a journalist in Prakash Jha's new political thriller Satyagraha, thinks that she is the only female voice in the film and the most glamorous person on the sets – in fact, she has said so on video. And we couldn't agree more with Bebo; after all, the actor's fiery journo avatar does very little to hide the stunning looks of this light eyed beauty.
We think that the diva manages to add her own special charm to every character she plays. Remember the-girl-next-door Geet from Jab We Met? And we're certain that KKK will soon bag the most glamorous news presenter on 70mm crown too. What say you?