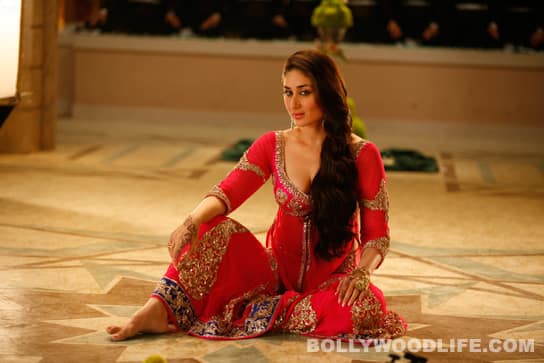 As mysterious as she is beautiful, Kareena Kapoor's character, Dr Ruby in Agent Vinod, seems to have many layers
Watch the high-octane, action-filled promo of Agent Vinod and it's clear that Saif is a secret agent on a mission. But think of KareenaKapoor and you don't know much beyond the fact that she does a mujra in the film! What exactly is Bebo doing in this spy thriller then? A little birdie who was keeping a close watch on the film while it was being shot told us that Bebo is playing an important character called Dr Ruby. The film's central mystery revolves around Kareena aka Dr Ruby, who, on the surface, is a personal doctor to ageing mafia don, Kazan but she could also possibly be a fanatic or a terrorist who has managed to escape from a jail in Britain and is assumed to be dead.
Nobody knows her true identity, as those who knew her real face have been eliminated. Now Dr Ruby meets Agent Vinod and joins him in his mission. But is Ruby trustworthy or is she out to kill Agent Vinod! We hear that there are several twists in the tale before you come to know what the truth about Dr Ruby is! This piece of information got us even more excited and we can't wait to find out what Kareena is really up to in the movie? Agent Vinod hits theatres on March 23.