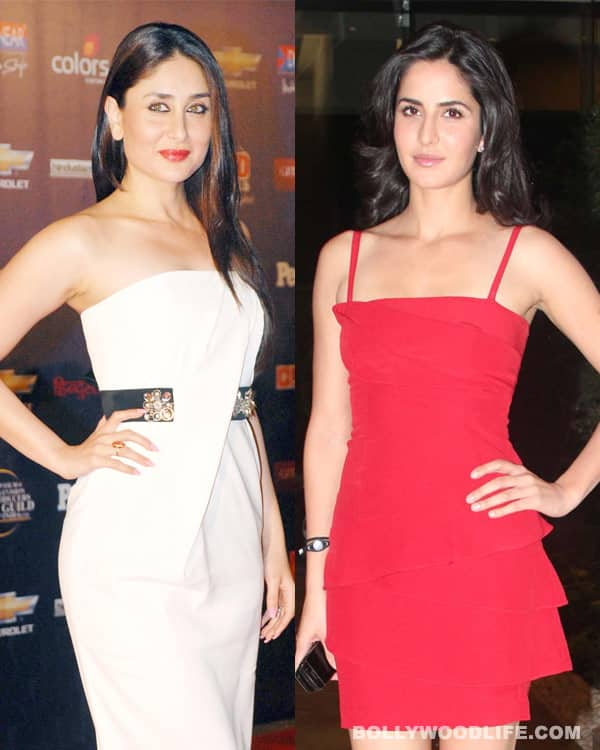 The incident happened on the sets of Madhur Bhandarkar's Heroine
Our well-informed spy who hangs around with friends of friends of Madhur Bhandarkar gave us a shocking bit of information about the realistically inspired Heroine. Whether the Fashion director's films are genuinely stirred by real life situations or based on annoyingly clichéd beliefs is a worrying matter, but we will save our worry for another day.
Anyway, we are guilty of misrepresenting the truth a little about the Kareena Kapoor-Katrina Kaif panga. Bebo's nasty statements about Kat (or someone who sounds very much like the Ek Tha Tiger heroine) are part of Madhur's Heroine. Our source says, "In the film Bebo's character, when speaking to a journalist, comments on a certain leading lady who's successful because of her superstar boyfriend."
You don't need to be a rocket scientist to figure out who that is, right? But what follows in the film's plot clearly points eight fingers and two thumbs at Katrina Kaif. Further in the scene Bebo's character hints at the successful actor's ambiguous background. "She tells the journalist to check the lady's passport, wherein her real identity and nationality would be mentioned," says our informant. Now didn't we hear something like that on Karan Johar's TV show, Koffee With Karan? It was said by Deepika Padukone then and now….o well, such are the ways of Bollywood, no?
But ouch! Isn't that a little below the belt? And if the scene makes it to the final cut of the film, we are waiting, with some collywobbles, to imagine how Salman Khan will react to his Bodyguard co-star's nasty remark about his ex-lady love and current onscreen love-bird! 'Coz though he may no longer be romantically involved with her, Sallu's extremely protective of Kat, we all know.
Meanwhile, we wonder why Bebo agreed to make snide statements about a fellow actor. Is it her way to send a reality check to the fast rising soon-reigning queen of B-town?