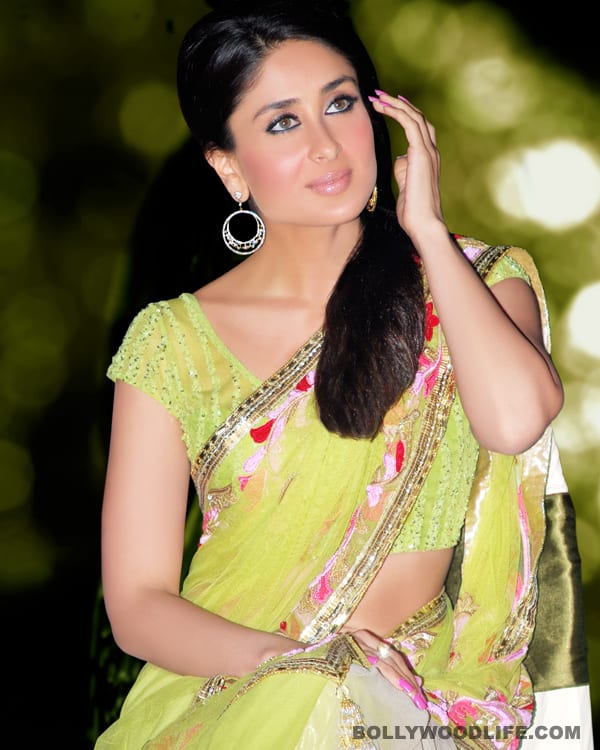 The Chammak challo babe, who once endorsed a cola company, will now woo you to a drink from the rival brand. And to do this, we hear, she is paid a whopping sum of Rs 5 crore
It was earlier reported that the gorgeous Kareena Kapoor pocketed Rs 8 crore for the title role in UTV and Madhur Bhandarkar's Heroine. How much mettle is there in the matter, we are not sure but it definitely reinstates the Bodyguard babe's numero uno position in the industry. Anyway, the latest goss, Bebo has now substantiated her standing in the branding segment too. Soon after Kareena's endorsement contract with a cola brand lapsed, she struck a deal with a lemonade company which happens to be a rival brand.
The Kapoor babe signing the deal is not of great importance, but the enormity of the matter lies in the amount she has received for it. Apparently, she has pocketed about Rs 5 crore to endorse the lemonade drink. You'd say no big deal, coz just yesterday we told you that Aishwarya Rai Bachchan supposedly signed a jewellery brand for Rs 20 crore. But in the league of actors that Kareena belongs to – the generation after Ash, Kajol, Rani Mukerji – she is definitely the highest endorser. Trade analysts insist, that's the maximum moolah any leading lady from the current lot has ever received. Next in line of endorsements are Katrina Kaif (Rs 4-4.5 crore), Priyanka Chopra (Rs 3-3.5 crore) and Deepika Padukone (Rs 2-3 crore). Clearly the kind of moolah these actors are paid is directly proportionate to the success of their films, however, their acting skills have nothing to do with it.