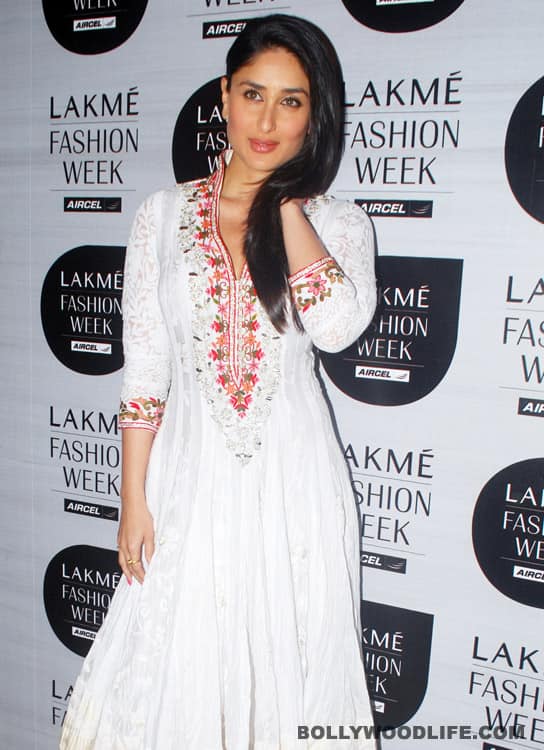 The actor has been raking in big moolah based on her great box office record in recent times. But what part did Kareena play in the success of these films?
There are have been rumours that Kareena Kapoor is being paid around Rs 8 crore to star in Madhur Bhandarkar's Heroine. Now, we would be happy if B-town's leading ladies get that kind of money. But if this news about Kareena's latest price is true, the question is: 'Is the Kapoor girl worth that kind of money?' We agree that three out of her last four films have been huge hits. 3 Idiots, Golmaal 3 and now Bodyguard have been the biggest grossers in recent times. While 3 Idiots grossed Rs 200 crore and Golmaal 3 earned Rs 100 crore, Bodyguard is on its way to touch the Rs 100 crore mark. Must say that Kareena's strategy to work with big stars in big-budget films has paid her great dividends. After quite a few unsuccessful films like Tashan, Kurbaan, Kambakhht Ishq, Main Aur Mrs Khanna, Milenge Milenge and We Are Family, the actor probably decided to focus on doing sure shot blockbusters where she didn't have much to do.
The success of 3 Idiots pretty much belonged to Aamir Khan and Rajkumar Hirani, Golmaal 3 belonged to the boys (Ajay Devgn, Arshad Warsi, Tusshar Kapoor and gang), and Bodyguard became a hit because of Salman Khan's star power. How much did Kareena really have to do in terms of her performance to make these films superhits? We know that she does have a lot of potential as an actor, but looks like she is not in the mood to explore it at the moment. Apart from Heroine, where she plays the central character, her forthcoming films RA.One with Shahrukh Khan, Agent Vinod with Saif Ali Khan, and Dhuan with Aamir Khan are all hero-centric films. Again, Kareena doesn't really have much to do here. Well, but at the end of the day B-town is all about moolah, ain't it? And since Bebo's films have worked magic at the BO, producers don't seem to mind paying her huge sums to star in their films. We wonder why Priyanka Chopra, Vidya Balan and Katrina Kaif aren't charging more money then. In fact, Bebo's current competition Katrina has been the most consistent female actor at the box office in the last five years. C'mon Kat, here's some food for thought!