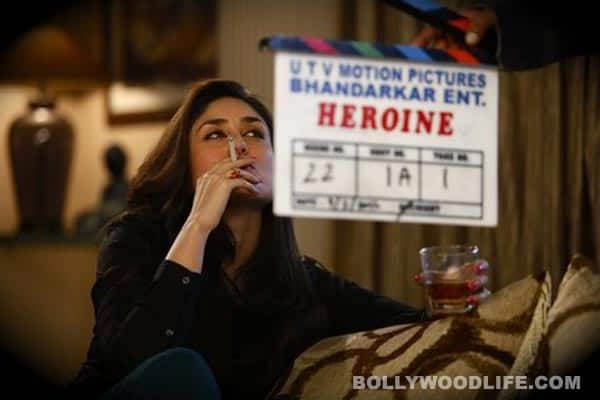 Madhur Bhandarkar's portrayal of a B-town leading lady seems to be headed for trouble, because the makers have got the timing of its release wrong
After Sujoy Ghosh's Kahaani, Madhur Bhandarkar's Heroine is perhaps the only woman-oriented film that is so eagerly awaited. There is a lot riding on it for the makers, as Bhandarkar himself has said that the costume budget of Heroine is almost as big as the entire expenditure of Chandni Bar. We heard that Kareena Kapoor has set her eyes on the National Award this year for her shenanigans in Heroine. With so much at stake for everybody involved, we were disappointed to learn that the producers may have got the film's release date all wrong.
First of all, the Ranbir Kapoor-Priyanka Chopra starrer Barfi! is gaining credence via positive word of mouth, so releasing Heroine so close on its heels will mean direct competition. Our exhibitor friend says that though it is the festive season (Ganesh Chaturthi), this is not the time when people go out to the cinema. Second, Heroine is releasing at a time when the ICC T20 World Cup cricket will be in full swing. With so many hurdles to cross, we wonder if UTV did the right thing by scheduling Heroine for release this weekend.
Dear Bollywoodlifer, do you think Kareena will be able to pull in the crowds on her own?
ALSO READ: Will Kareena Kapoor's Heroine give the Khans a run for their money?