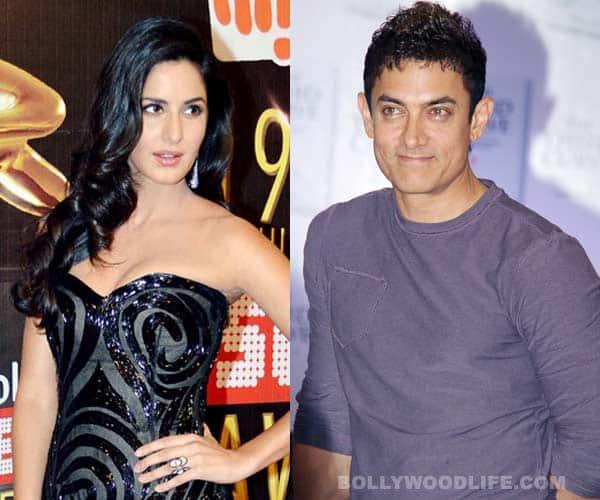 A lot of eyebrows were raised when Katrina was absent at the trailer launch of her new adventure thriller Dhoom:3. But now we hear that the makers of the film will organise a promotional event exclusively for their leading lady
At a recent promotional event, Aamir Khan and Abhishek Bachchan launched the trailer of their new film Dhoom:3. While the two actors gladly interacted with the media, what caught everyone's attention was Katrina Kaif's conspicuous absence at the do. Now we are told that the makers have decided to hold a special event just for Kat, where the B-town babe will release the title track of Dhoom:3. While both Aamir and Katrina have always maintained that they loved working with each other, we have to wonder why the two aren't promoting their hugely awaited film together. Are the makers giving more importance to Kat coz she is a bigger star than Aamir at the moment? Maybe the Dhoom:3 baddie is insecure coz Ms K has been receiving praise for her sexy act ever since the trailer released. If that's the case, wethinks Aamir shouldn't worry, because as far as acting is concerned, he has no competition from his sexy co-star, hai na?
Also, there is a possibility that the Talaash actor is keeping a safe distance from Katrina because he doesn't want to upset buddy Salman Khan, who these days seems to be having fun taking cracks at his ex and her new beau Ranbir Kapoor. Or this could of course be a marketing strategy devised by Aamir himself. He does know how to get people curious about whatever he does. But for now we are happy that Katrina's little hide-and-seek game is finally over and she is ready to face the media. Coz there are lot of questions that RK Jr's 'special' friend hasn't yet answered.
Whether she will avoid talking about anything non-Dhoom:3 is something we wait to find out.