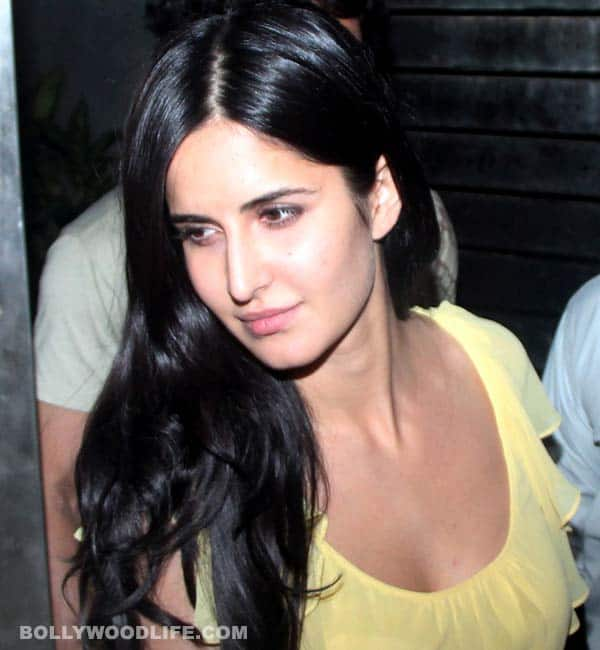 Chikni Chameli was lost in her dreamy world when she recently stepped out of Mumbai airport. And do you know why we say this?
Because Katrina Kaif forgot to collect her luggage while on the way out. Oops! Now that's being really forgetful, no? But the story doesn't end just there.
After exiting the terminal, Katrina must've felt the need to 'connect' with her near and dear ones after her action-packed trip to Chicago for Dhoom:3. And that was when she realised that her Apple iPad, along with her two bags and undeclared cash worth Rs 30,000 was missing. Uh-ho! So she sent her staff to pick up everything that she had almost donated to the airport. After all, those are the perks for being a star, right? Why, we a while ago we even had Saif Ali Khan and Kareena Kapoor walking out coolly after leaving the luggage with their staff while returning from their trip to Mauritius. Remember?
Little did she know that airport officials wouldn't let her starry status get in the way of rules. So while her staff was busy buying two bottles of whiskey from the after collecting her luggage, the authorities caught them and slapped a fine of Rs 12,000 on them. Tch tch!
Talking about this incident Airport Customs Commissioner PM Saleem said, "Rules say that every passenger should accompany his/her luggage. Indian celebrities carry their own bags when they go abroad. However, on their return, these VIPs leave their luggage with their assistants. Celebrities often complain that they are targeted by customs officers. However, they should realise that everyone is equal in the eyes of the law."
What's up, Kat? Was 'good friend' Salman Khan's growing friendship with jungli billi Priyanka Chopra worrying you that much?