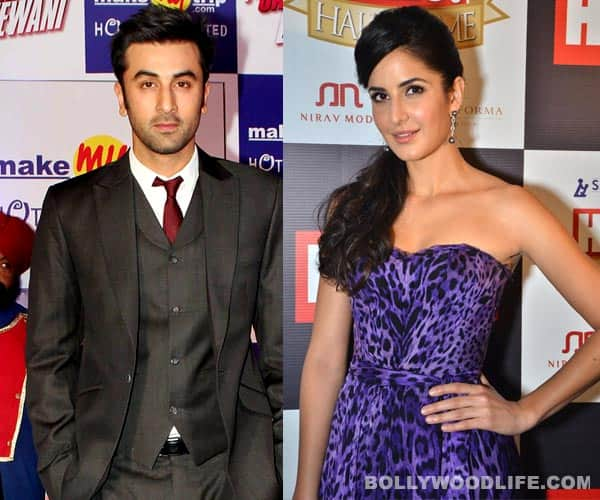 After the duo's romantic escapade in Spain became public, the leggy lass has decided to keep her distance from the Kapoor scion
Ever since Katrina Kaif and Ranbir Kapoor were spotted frolicking at a beach in Spain, the two have been keeping a low profile as far as their public appearances are concerned. The leaked pictures of a bikini clad Katty with her boyfriend Ranbir made straight into the headlines recently.
Away from the prying eyes of the Indian media the love-birds were vacationing on the other side of the globe, thinking that they were having their private moments of fun and pleasure. But now that the pictures are out, Kat has apparently decided to avoid Ranbir. The two are not seen together as frequently as they would be spotted in parties or at each other's house.
We also hear that Ranbir's Casanova image will furher be tarnished if the matter is stretched further. The incident has certailnly shook Katrina Kaif. She was upset that her private moments are for all to talk about. The leggy beauty was so upset about the frenzy her pictures generated that she went on to write an open letter to the media, expressing her depressed state of mind. She also vented her frustration saying that the media has crossed the line by making her personal life public.
But this episode begs the basic question – why? Why do the two hesitate from being vocal about their love for each other? Are they scared of a certain bhai, we wonder!