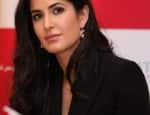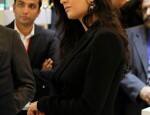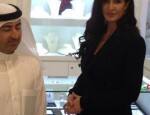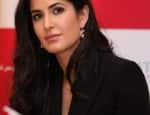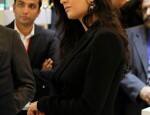 katrinakaifonline.com
skip advertisement
The Dhoom:3 star was recently in Dubai to promote a jewellery brand however she shied away from media interaction
Katrina Kaif was once an amicable star who loved the paparazzi. She interacted with media, batted the most personal questions on marriage and relationships. However Katrina has changed now. The actor is extremely guarded; so much that she is vary of facing the media post her bikini fiasco. Is she eluding questions on her alleged beau Ranbir Kapoor? Is she worried that she will be quizzed about her engagement with the Rockstar actor? Well, only Kat can answer these. The actor however left the media red faced while in Dubai for an endorsement assignment.
Apparently the Dhoom:3 gal cancelled all her one-to-one interviews first, then she scrapped visit to one of the three store visits after demanding a beefed-up security. The event organisers were baffled with Kat's behaviour as they had given in to her demands. Finally after many mood swings Ms Kaif decided to meet the press , however, threw a fit on spotting a television channel. Now we wonder if Katrina's allergic to the media or it's her relationship with RK Jr that's causing stress in her rapport with the press. Her event was unyielding and we're sure it's not just the media, her fans, organisers and the jewellery brand might not have expected such behaviour from a A-lister like Katrina.
Our suggestion Kat, take a cue from arch rival Deepika Padukone. The Cocktail actor has always faced media, challenges, problems and breakups heads on. Guess Katrina can take a few tips from Deepika to handle the media. May be we can also tell Ms Kaif that she can choose words like 'no comments' instead of evading the media completely. As for her mood swings and pricey attitude, Kat did manage to give an Australian cinematographer a taste of her starry tantrum and now Dubai-ites can vouch for that too!