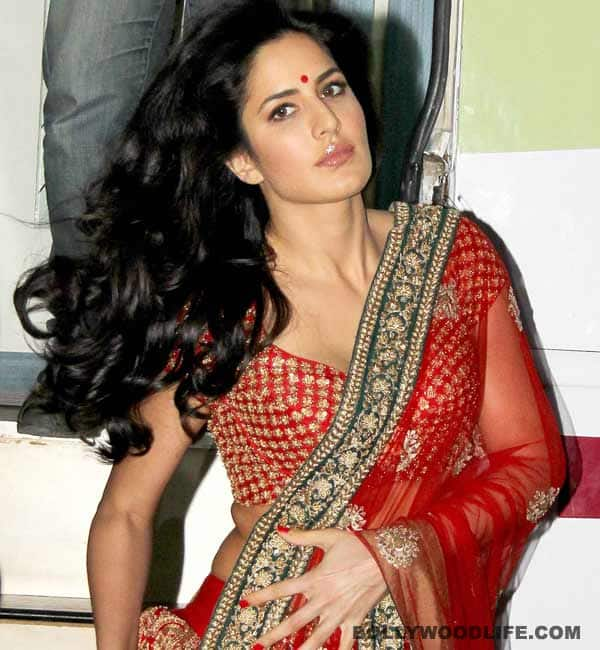 She has had an interesting journey in Bollywood from Boom to Dhoom and is one of the top stars in B-town, but looks like she still has a long way to go
Katrina Kaif has been rated lowest for acting prowess by most of her tinsel town colleagues and co-stars. And even though she might be a front runner for the No.1 heroine spot it looks like she stills lags behind in the best actor category. So, it's not really surprising to only watch Kat perform at award functions and never receive an award for acting in a decade long career.This Shiela's jawaani has created dhoom and her star power is on a boom, but with B-towners not rating her high on acting in Karan Johar's chat show Koffee with Karan 4 must definitely stand out like a sore thumb, hai na?
Our Chikini Chameli is however unperturbed, in fact she says, "It's okay… I mean, if that's what they feel, that's what they feel. People are entitled to their opinion, and I can't have an opinion on someone else's opinion." Looks like Ms Kaif is happy doing what she doing and with big banner projects in her kitty and top actors featuring opposite her, we aren't surprised that she couldn't care less. However, we wish that the Bang Bang actor finally takes a cue and proves her critics and Bollywoodwallahs wrong who rated her low.
And a few awards rather than just endorsements wouldn't hurt, na? So next time Kat when somebody takes a jibe at your acting, we hope you are affected and decide to prove them wrong. May be she could do with a little help from beau Ranbir Kapoor and his famous Kapoor khandaan.