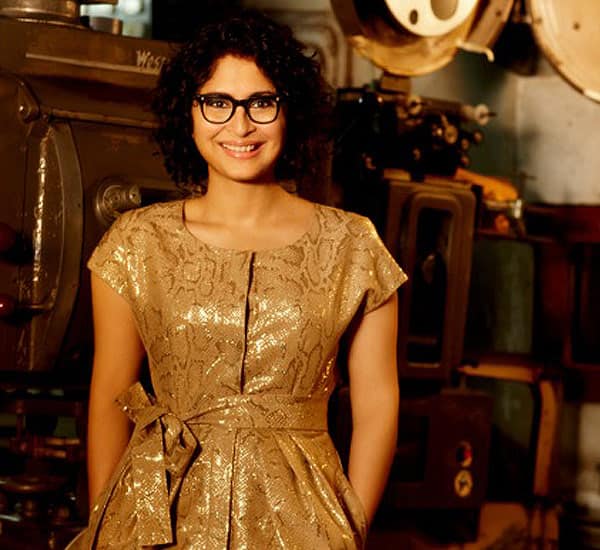 Aamir Khan's wifey seems to be mighty impressed with Nishtha Jain's documentary on Gulabi Gang
It is an open war between Madhuri Dixit-Juhi Chawla starrer Gulaab Gang and Nishtha's Gulabi Gang. The former is a commercial film, while the latter is a small budget documentary film. And it looks like Bollywood has already started taking sides. Fighting against Madhuri and Juhi is none other than Aamir Khan's wife – Kiran Rao. Yes, you heard us right!
Kiran has watched Gulabi Gang and she feels that it is a must that people watch the film. So, she has invited her friends which includes names like Raj Kumar Hirani, Gauri Shinde, Vinod Chopra, Victor, Reema Kagti, Prasoon Joshi and few others to watch the documentary.
"Gulabi Gang is not just a really good film, I think it's a really important film, and so I wanted to help it gain some attention within the film industry and also in the public space. So I'm having a screening for a few friends who I am hoping will be as moved as I was by it, and will spread the word that its in the theaters tomorrow," says the Dhobhi Ghat director.
Since both Gulaab Gang and Gulabi Gang has ladies in pink fighting against gender based violence, caste oppression and widespread corruption – comparisons are bound to happen and it's natural that people will pick their favorite. But will the fictional film win over realistic film? Well, all we can do is just wait and watch.