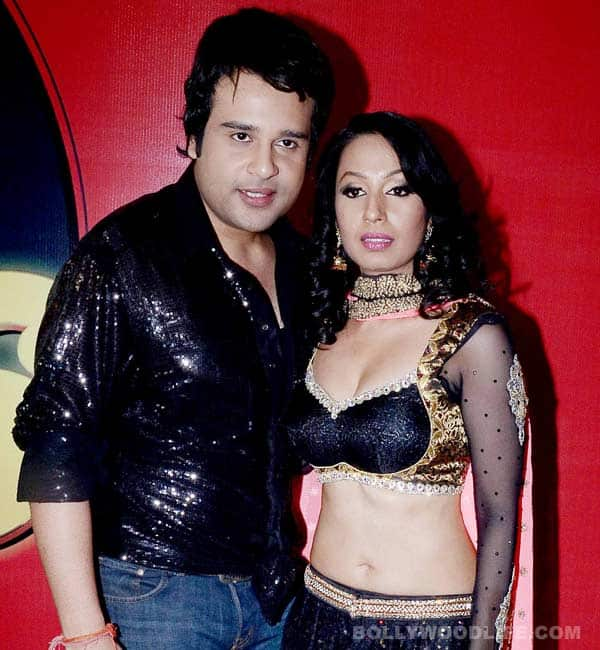 People can go to any length to seek attention, not that we are saying that this was one such occasion but we have our doubts
Krushna Abhishek and Kashmera Shah have been dating for the past seven years and are live-in partners too, then why did the couple wait for so long to pop the question?
This week on Nach Baliye 6, besides dancing, the audience will also witness Krushna asking Kashmera to marry him. It seems Sajid Khan asked the comedian about his marriage plans and also why it is taking him so long to pop the question. Kash replies that she is ready to take the plunge provided somebody asks her to marry. Following this, Krushna immediately replies that Kashmeera and he will be married in six months. Wow – that was fast!
Now we've seen couples proposing on national TV before as well, what's so new about this? Earlier it was Sushant Singh Rajput who went down on his knees for Ankita Lokhande, then it was Ravi Dubey proposing his better half Sargun Mehta on Nach Baliye last year. Somehow this whole proposing on reality shows looks rather gimmicky and a publicity stunt.
Marriage proposals are a private affair and keeping it behind closed doors or at candle light dinners would only make it more romantic, no? Then again, who are we to judge; maybe it was not all a publicity stunt and the couple may actually get married after six months. Guess we'll have to wait for six months to find that out, right!