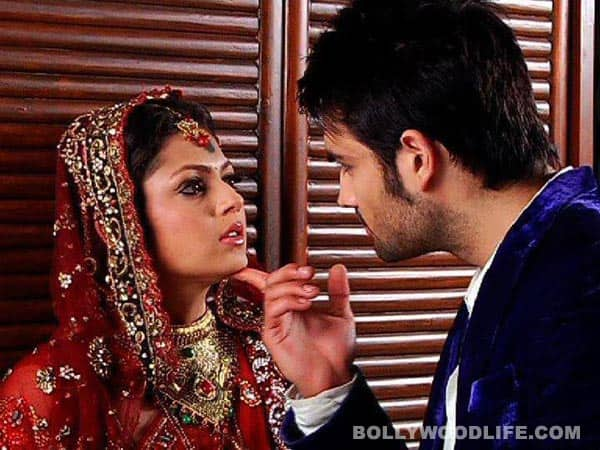 Colors' relatively new show, Madhubala – Ek Ishq Ek Junoon is facing serious trouble due to low TRPs.
The soap which went on air on May 28 has seen several twists and turns, but none that could keep the audience hooked for too long. And frankly, we are not surprised. We got bored soon after it started, around the time that Vivian DSena and Drashti Dhami made their appearances. Didn't you?
It started with much fanfare and promises, with a couple of gentle controversies thrown in, but it is a big letdown in terms of content and originality. Inspite of having star actors like Vivian DSena (Pyaar Kii Ye Ek Kahaani) and Drashti Dhami (of Geet Hui Sabse Parayi) in lead roles, – Madhubala couldn't create any new waves. We had a word with Vivian, who said, "Yes, it's true that the TRP of Madhubala is going low at the moment, but these things happen. The audience is very unpredictable. They like some things and they don't like some things."
At this rate, it won't be long before the channel pulls out from the show. Frankly, we think that would actually be a wise decision, no? But we have to wonder, what's really the reason behind the low TRPs?
Here are a few possibilities. Read on and let us know if you agree:
# The daily soap has a very run of the mill story, with no originality. Looks like the writers are suffering a mental block. First they get Madhu engaged, and then make RK sabotage her relationship, post which Madhu asks RK for money, for which she has to marry him. OMG! Are the makers now following Ekta Kapoor's tried and tested patterns like in Kasauti Zindagi Kay and a few other soaps?
# A serious lack of romance between the lead pair is a huge issue. It seems the makers have truly lost track of their original story plan, no?
# The serial faces stiff competition from other prime time shows like Zee TV's Hitler Didi, Sony's new Love Marriage VS Arranged Marriage, Star Plus' popular Ek Hazaaron Mein Meri Behna Hai and Life OK's Amrit Manthan.
All said and done, we believe that if the makers don't pull up their socks right now, Madhubala will indeed meet an untimely end… don't you agree?