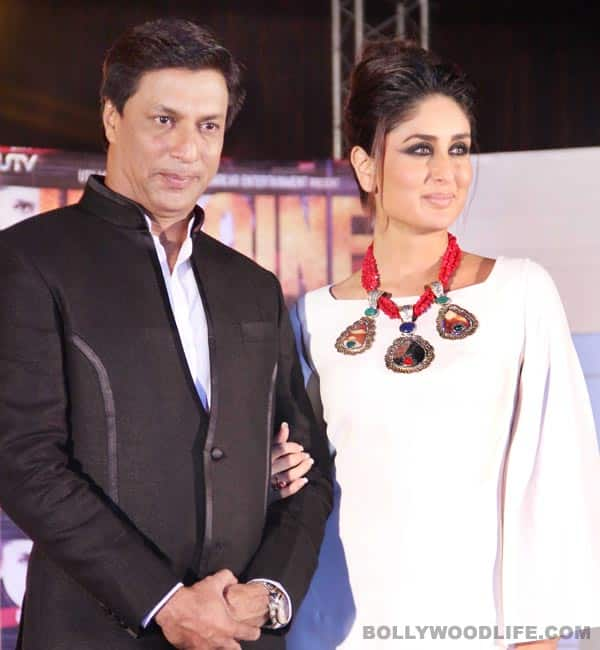 Despite a string of negative reviews from the critics of his recent release Heroine, Madhur Bhandarkar stands up for his type of cinema. Is the National Award-winning director getting hyper-possessive about his own creations?
His film Heroine might not have lived up to all the expectations and hype around it, but that does not stop director Madhur Bhandarkar from justifying the quality of his brand of films. In fact, the National Award-winning director is in defense mode these days. Ask him about the mixed reactions his Kareena Kapoor-starrer has got at the BO and Bhandarkar veers away from talk about Heroine. Instead, he gives a small lecture on the commerce of movie-making and draws unnecessary parallels. "Honestly, I am happy. The film has grossed Rs 25 crore in India in the first three days of its release. I made the film in Rs 21 crore. The total collections of Fashion were Rs 27 crore," said Madhur in an interview. Here's how Mr B tackled the volley of interesting questions….with not-so-convincing answers.
Putting down his own (earlier) films…
Madhur is on a roll with his defense mechanisms and in the process he's putting down his earlier films. "Fashion was easier to make, subtle and bottled up. Priyanka had a one-dimensional role. Kareena plays a complicated, layered character (in Heroine)."
Trapped in his own style of film-making…
"I don't think so. (But) my films will continue to have those distinct elements."
Exposing the underbelly every time…
"No. Why are people shying away from what happens in the film industry? They will discuss it in their rooms but not talk about it in public."
Repeating characters like gay designers and bisexual individuals…
"I showed that in both Fashion and Page 3 (and now in Heroine too!), but aren't there such people?"
After hearing these answers we feel that Madhur is in no mood to accept the fact that Heroine did not go down well with audience and critics alike. We hope somebody shows him the real picture of the status of his masala entertainers – films that are becoming repetitive and cliched. A certain Sanjay Leela Bhansali, who was obsessed with his surreal creations till recently, can do that job very well. If the Saawariya director can pull himself out of the vagaries of his magical movies and do some realistic films, we are sure he can lend a helping hand to Madhur as well. Right, BollywoodLifers?