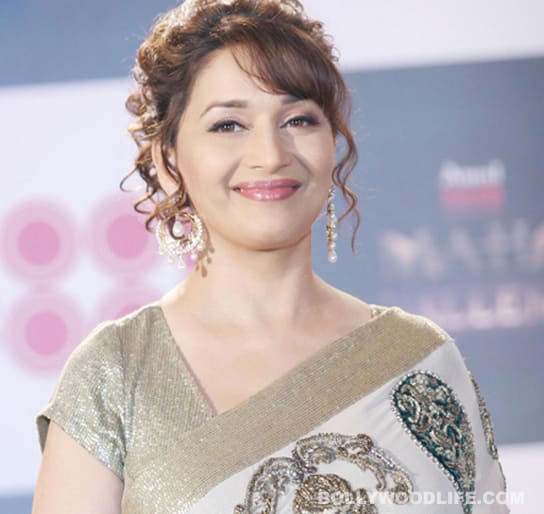 Madhuri Dixit has more work than other actors making a comeback. This time, the actor's smile has charmed a dental care brand
Dhak Dhak girl Madhuri Dixit-Nene is one lucky girl. As soon as she returned bag and baggage to India, many offers rushed to her way – may it be films or plum advertisements. Earlier, Madhuri, the girl with the million dollar smile, was approached by the cosmetics brand Olay to be their face and she accepted the offer. Now, it seems that her smile has again charmed another brand. Incidentally, it's a dental care brand! Oral-B has approached Madhuri to be their brand ambassador because, they think that her smile has the potential to grab the attention of viewers and attract them to their dental health brand. It looks like Madhuri would agree, and accept the offer. And why not? She will get another chance to flash those pearlies to her fans! But it looks like the actor is on her way to playing a successful second innings in Bollywood, something which not many of her contemporaries will appreciate. But her fans aren't complaining!
ALSO READ:
Why is Madhuri Dixit being so difficult?