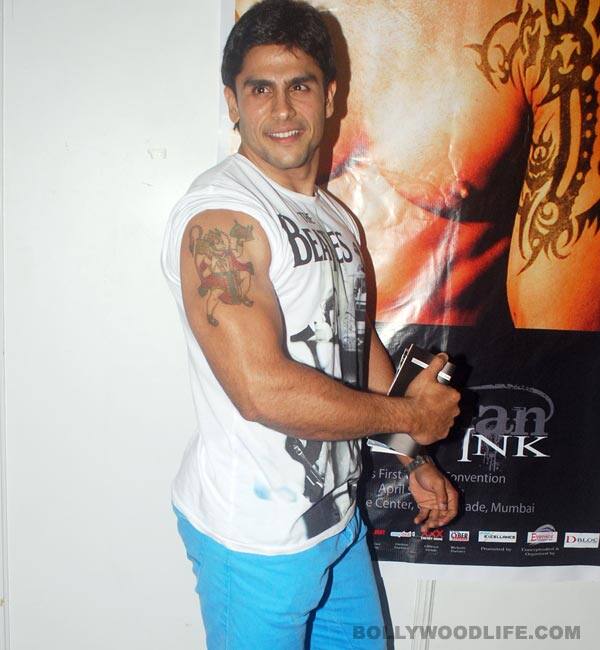 Among the many known quirks this man has, one strange facet that is largely unknown is something that we discovered – Rahul Bhatt doesn't like to rub shoulders with others, especially in a closed elevator. How do we know? Aah, now we can't tell you everything, can we?
You really have to scratch your head hard to place this man in your filmi head. We had to take a second look at his picture to confirm that he's the same lad that we are talking about. Rahul Bhatt, the largely forgettable and forgotten son of prominent filmmaker Mahesh Bhatt made his (undistinguished) presence felt in the reality show Bigg Boss in the show's fourth season. But he grabbed headlines for some horrible reasons in the past. He first came into the limelight for his acquaintance with Pakistani-American terror convict David Headley, who is charged with scouting targets for the 26/11 Mumbai terror attack.
Besides that, Rahul has the reputation of being controversial and highly arrogant. Though he maintains a low profile in public life, in his private space he is a strange man, we are told. Many have been at the receiving end of his rages, we hear.
Recently, when we visited the building in suburban Mumbai where Rahul resides – we were there to interview a Bollywood starlet who owns a flat in the same highrise – we were witness to this odd manner. When we called for the elevator, the lift-man refused to stop it. When we asked, the guards gave us a bizarre explanation. "Rahul baba (Rahul Bhatt) gets angry even if a single individual shares the elevator with him. He doesn't like to be with ordinary people. And that's the clear instruction from baba. He makes films – even his father makes films – so he doesn't want anybody but his film people to be with him, even in the lift. Even those who stay here in this building have complained about Rahul's weird acts, but he doesn't listen to anyone. If we don't listen to him, he uses foul language and even raises his hand on us," said one of the guards.
Clearly, Rahul is playing the character of a rich, spoilt brat of a rich father in real life. We think the Bhatt camp should tap Rahul's potential fully and cast him as an impatient, torturous, claustrophobic bhoot in their next horror flick. Is papa Bhatt listening?