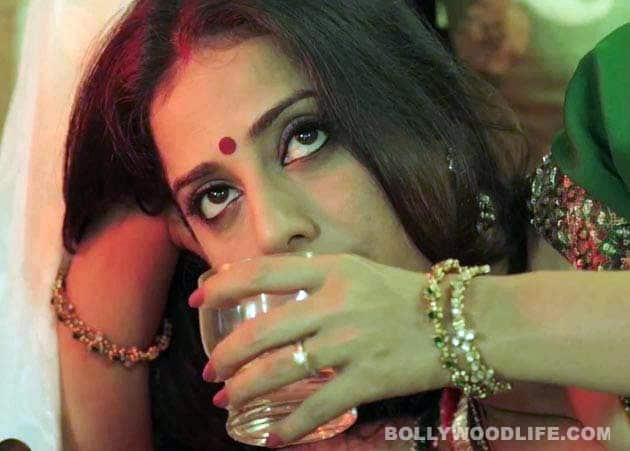 The Dev.D actor is gearing up to play an alcoholic in her new film Gangs of Ghost. But hasn't she done it already?
Versatile is a good way of describing Mahie Gill, say most critics. After all, she managed to be a feisty Paro in Dev.D, a seductive mistress in Gulaal and a bloody (that's not a gaali, promise!) murderess in Not A Love Story. And then there is the Mahie Gill who seems to be doubling up on her roles – as in, repeating them. She played a lonely alcoholic wife in Saheb, Biwi Aur Gangster Returns and in her new film, Gangs of Ghosts, will play an alcoholic again. The difference is that this time she will play an actor, a prominent role in a movie that will be directed by Satish Kaushik and is the Hindi remake of the Bengali Bhooter Bhobishyo. This one will also star Anupam Kher, Meera Chopra – of the 'other' side of the Priyanka Chopra, Parineeti Chopra clan – Chunkey Pandey and Saurabh Shukla.
Mahie is reportedly going to do a Meena Kumari replay in a song in GoG, singing Nahin doongi, nahin doongi dil mera phukat mein nahin doongi. The lady has been styled like the old-time Sahib Bibi Aur Ghulam star, with an old world feel and costumes to suit. All very well, but there is one thing that we cannot help being a little concerned about – for Saheb Biwi Aur Gangster Returns, Mahie reportedly hit the vodka bottle with a vengeance, just to get under the skin of the character. Stories flew thick and fast through the air in B-town talking about how the actor would be drunk more often than not, but that didn't take away from her convincing performance or the rave reviews she got for it. Will she do a rerun of that one this time around? Is Mahie getting stuck in the drunk lady mould? We wait to find out….