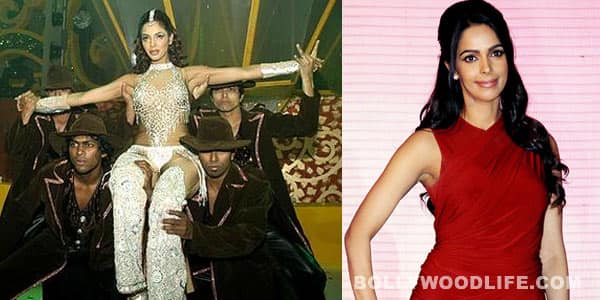 It seems that the Murder actor is trying hard to avoid performing in the country. After all her dressing sense..or the lack of it doesn't sit well with our moral police, haina?
Mallika Sherawat is all set to perform at a show in Canada, where she will be able to wear what she wants or rather, not wear what she does not want to! She is another name in the list of not so successful actors who perform at New Year parties for the extra moolah. But is the Hiss actor afraid of performing in India? Well, we think so…
If we go down the memory lane, Mallika was slammed with a court case when she wore a skimpy outfit for a New Year performance a few years back. A little birdie tells us that maybe that incidence is still ripe in her mind and she is trying to stay out of the country in order to avoid such court troubles. She would definitely be wearing skimpy clothes as that's what she is best at, but she would definitely not want more troubles in her already diminishing bank balance.
So wethinks it's a good idea that she performs miles away from India and save herself from any court time. Also, since her show The Bachelorette India – Mere Khayalon Ki Mallika has done nothing to boost her nosediving career, the performance might just earn her some extra bucks. Right, peeps?