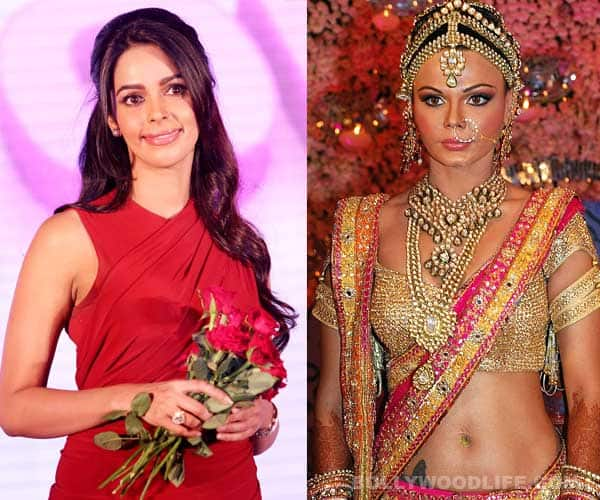 Both reality shows had a dozen plus men wooing the divas, taking them on dates and romancing them, so where's the difference?
Mallika Sherawat claims that her show, The Bachelorette India – Mere Khayalon Ki Mallika is not similar to Rakhi Sawant's Swayamvar. The actor claims the Life OK show does not promise marriage to anyone. Mallika says, "There is no promise of marriage to anyone on this show. The Bachelorette India is about my journey of finding true love. It's about the process not the destination or the end result."
Wethinks that Rakhi Sawant was also looking for true love since they claim so. It's just that their alliance went a little further than dates and ended right before the nuptials. It is believed that Rakhi Sawant left her prince charming hanging after she called off the wedding. So will Mallika follow suit? "I am not going to make any false promises and cheat people. I have had real dates on this show and met 30 wonderful men, who tried to woo me. There is no marriage happening here."
Well if you ask us, the show is no different, even if it's the Indian version of Warner Brother's The Bachelorette. Guess we won't be seeing any wedding ceremony or functions leading to it. Baring that, wethinks both the shows are almost the same. What do you think BollywoodLifers?