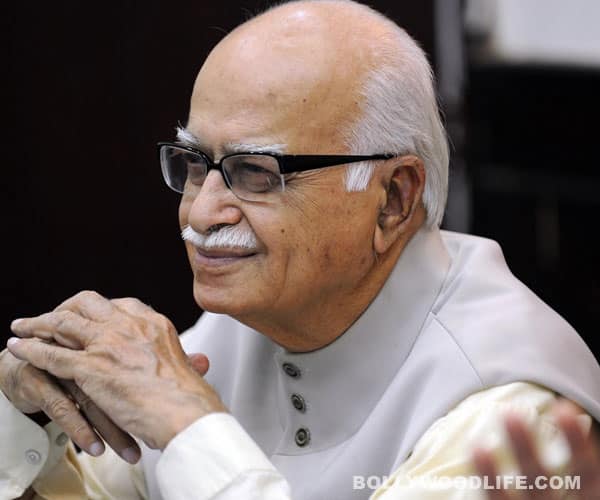 The Knock Out director had plans to make a film on the senior BJP leader, but will now make do with a documentary
Though director Mani Shankar hasn't made any hugely popular films, his debut crime thriller 16 December was liked by film buffs. Mani's last film – the Sanjay Dutt-Irrfan-Kangna Ranaut starrer Knock Out – was about politicians stashing away the nation's money in Swiss banks. Apparently BJP leader LK Advani liked the film and told Mani so. This seems to have triggered an idea in the filmmaker's head and came up with the idea of making a feature film on the senior politician's life.
We heard that Mani couldn't make the film, as he couldn't find an actor who could play the part to perfection. So he is doing the next best thing – he is making a documentary film on Advani. The Knock Out director will be spending a week with the senior BJP leader at his home and capture candid moments. Talking about his new project, Mani said, "I will be like a member of the household. I will try to capture Advaniji as candidly as possible. The camera should disappear from between the audience and Advaniji."
While we appreciate the director's efforts, we have to wonder – will this one find an audience?